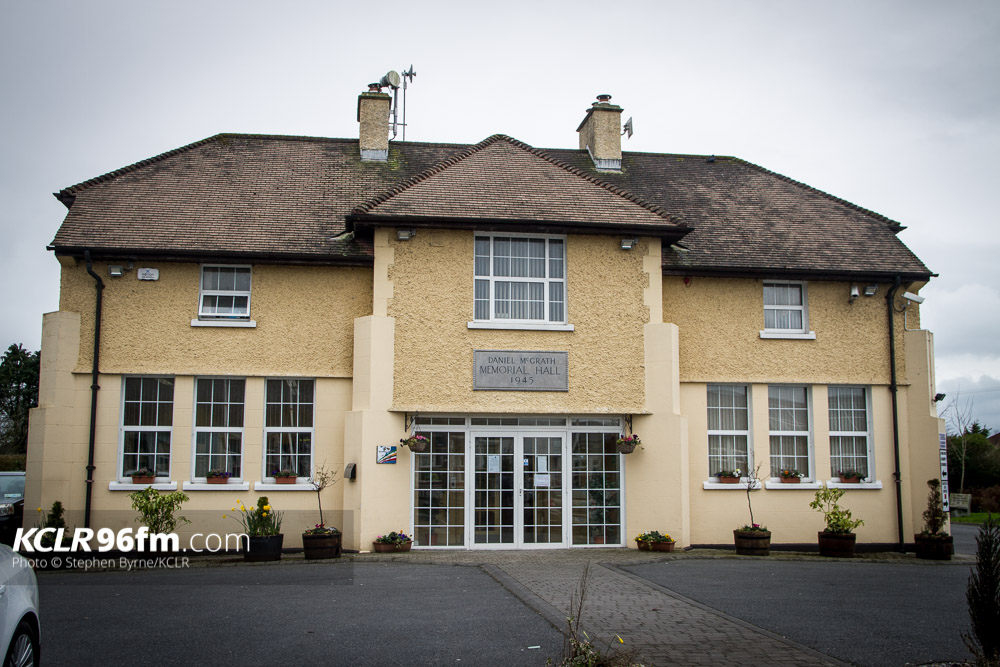 A public meeting to discuss the future and pending closure of Muinebheag Vocational School was held at McGrath Hall, Bagenalstown, on Tuesday night and attending by some 200 concerned parents, teachers, former staff and supporters of the school.
Carlow Kilkenny's newest TD, Kathleen Funchion, along with her re-elected Dáil colleagues in Bobby Aylward, Pat Deering and John McGuinness were also in attendence.
Read: All the Twitter updates of the night here.
While KCLR News understood this afternoon that Kilkenny and Carlow Education and Training Board (ETB)'s Cynthia Deane was seeking legal advice before attending the public meeting, she took to the stand before 8pm declaring the ETB "are willing to work with you all on this, like you have requested" before intimating "it was not our finest moment" in reference to how the news of the school's closure made the headlines on KCLR when the story first broke.
Read: All the Twitter updates of the night here.
Students of the school also spoke on the night before the floor was turned over to a Q & A session bringing questions to school management from staff, parents and others in at attendence.
The meeting came to somewhat of a fiery closure after 10pm with crowds emerging to find a car on fire close to Mcgraw Hall.
NEWS: There's a car on fire outside McGrath Hall in Bagenalstown pic.twitter.com/iqrnCrA8Yj

— KCLR 96FM (@kclr96fm) March 29, 2016
Our reporter Dean Egan was at McGrath Hall on Tuesday night, live tweeting from the event with the hashtag #mvsclosure. You can find all the tweets from the floor below over the course of the public meeting.
Stay tuned to KCLR from 7am tomorrow as the story continues on air.
Want to have your say? Text the station on 083 3069696.
Read: All the Twitter updates of the night here.