Catch Up
Packed Lunch School Tour
Packed Lunch Tour at Castlecomer Boys NS: Fancy Chinos, Football, and Fun Day Out
Packed Lunch Tour at Castlecomer Boys National School with thanks to Castlecomer Discovery Park.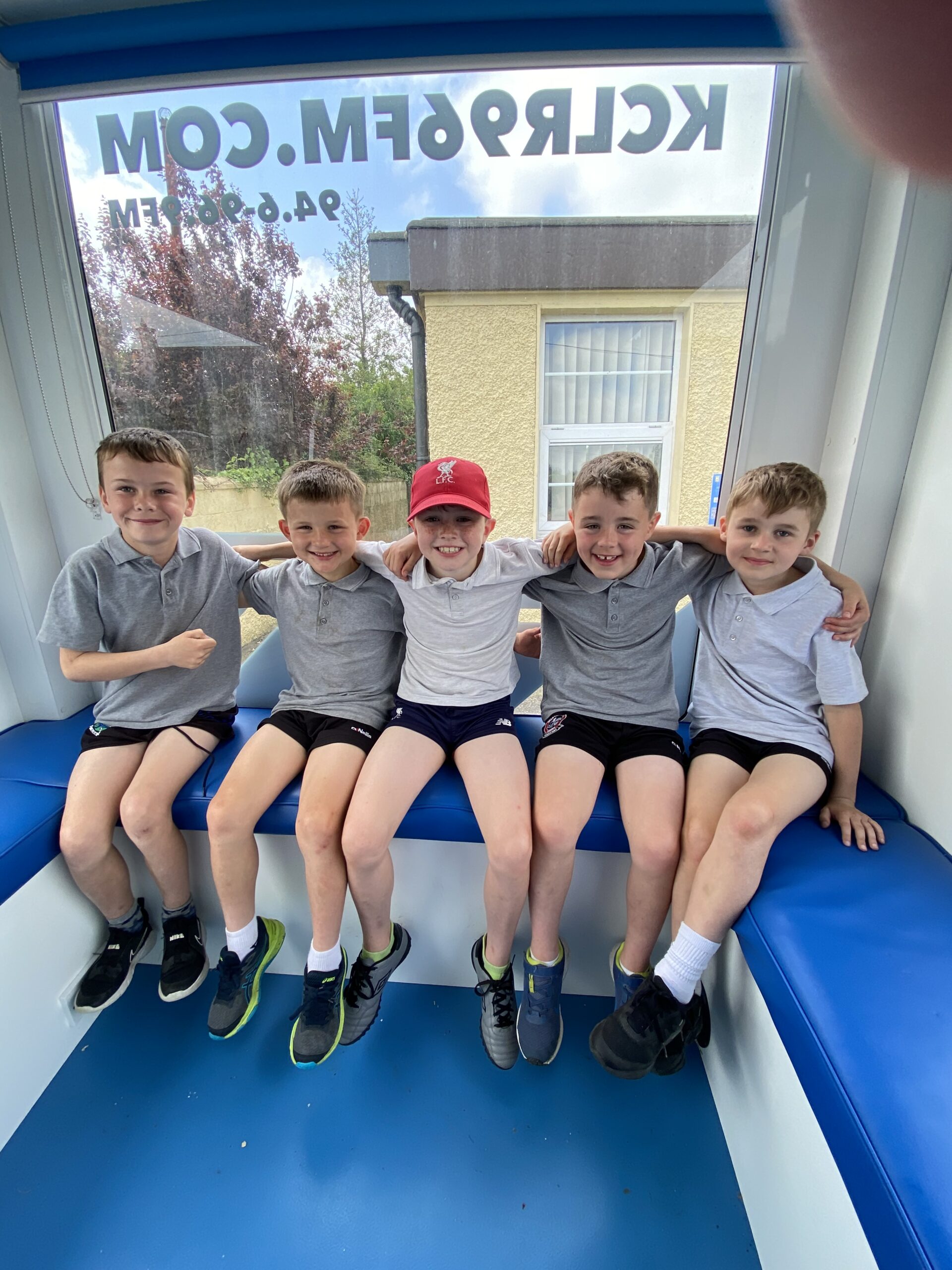 Brian, Nicole and Ken were out and about at the lovely Castlecomer Boys NS. They were having their 'Picnic with a Purpose', a bake sale for the school.
Shane, Darragh, Ethan, Cillian, and Sebastian chat about First Communion outfits and preparations. They also tell us their favourite thing to do in school and the Bake Sale.