KCLR News
News & Sport
Planning your journey today? Stay off the roads from 4pm is the advice.
Zero visibility is possible in Kilkenny and Carlow.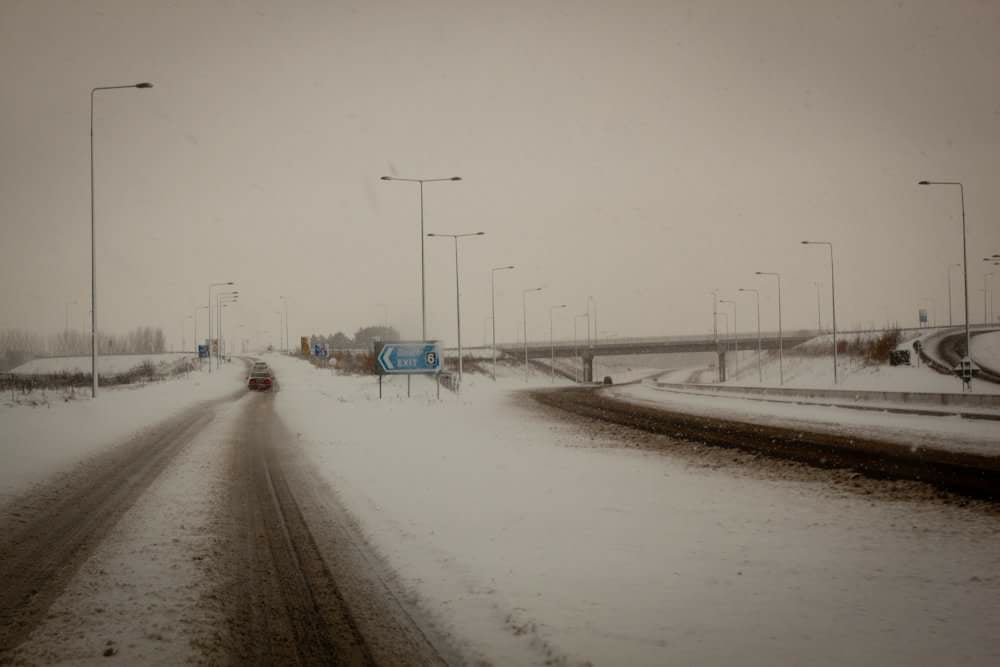 Emergency services are appealing to people to heed the warnings to stay indoors today.
A status red weather alert came into effect at 11pm Wednesday and extends through 3pm Friday. The advice from Gardai and emergency services is to stay off the roads.
Main roads across Kilkenny and Carlow are described by local authorities as "passable with care" at present while conditions on local and rural roads are deteriorating.
Bus Éireann services have been suspended nationally while Irish Rail services will not run past 2pm Thursday.
The news comes as heavy snowfall is predicted with persistent blizzard conditions prevailing from late afternoon through Thursday night. Temperatures are expected to remain below freezing through Thursday night and early Friday.
Heavy showers are expected from 4pm onwards approaching from the south of the country and with winds gusts up to 100km/h, visibility on all roads may be reduced to zero by tea time.
The advice is to stay indoors, stay warm, stay safe and avoid any unnecessary travel.
Stay Informed
With our teams on air across Kilkenny and Carlow right into the night, we'll be keeping you up to date on the latest weather developments.
For the latest updates, check kclr96fm.com/alerts.