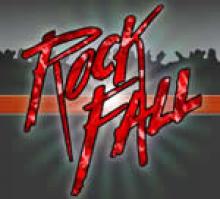 The annual RockFall music festival comes to a close in Kilkenny tonight.
The event brought musicians from near and far to the city over the last 3 days.
Following a very successful 3 days of music, Rockfall draws to a close this evening.
On the music side of things, the Bank Holiday Monday Marathon Gig gets underway in Kytelers Inn from 4pm.
"Yer wan" plays Cleere's from 9pm
And wrapping up the weekend are after dark and a DJ in Matt the Millers at 10pm.
As always, all proceeds raised from the weekend will go to support the work of enable Ireland at the O'Neill centre in Kilkenny.
However, the adverse weather conditions today mean that the annual Duck Race has had to be rescheduled for another day.
More information on all of today's events can be found on rockfallfestival.com