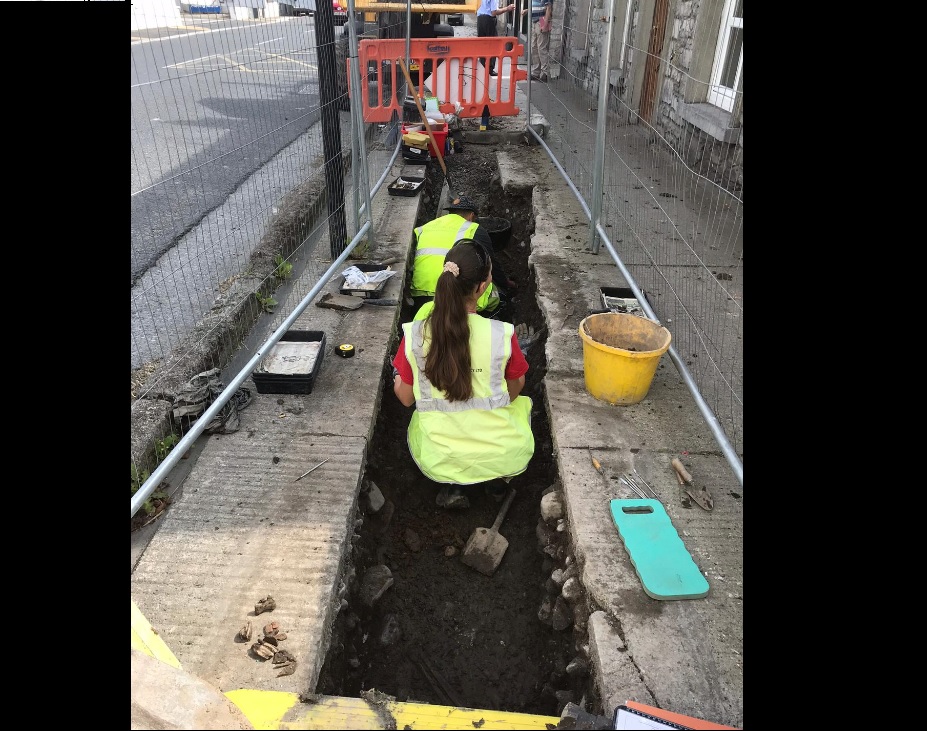 Seven medieval bodies have been found under a footpath in Freshford.
An archaeological dig has been taking place on Kilkenny Street for the past week and finishes up today.
Earlier this year, works by Irish Water uncovered possible remains and a license was then granted to Kilkenny-based company, Shanarc, to carry out an excavation.
Manager, Seán Shanahan has told KCLR News it's difficult at the moment to say exactly how old the skeletal remains are noting "Specifically a date we don't know but I suppose St Lachtain's Church was founded in the seventh century and I suppose it's still in use up to modern day, our guess is they're probably from around the medieval period based on what we've seen so far but we need to do further analysis c-14 dating to get a definite date as to when the burials are from".
He added "Normally with human remains a specialist called an osteoarchaeologist looks at those bones & determines where possible what's the sex and age of the burials were, tey give a very detailed report once they've had a look at the human remains, ultimately then they're either returned back to the original area from where they came or in a lot of cases they're housed in the national museum".