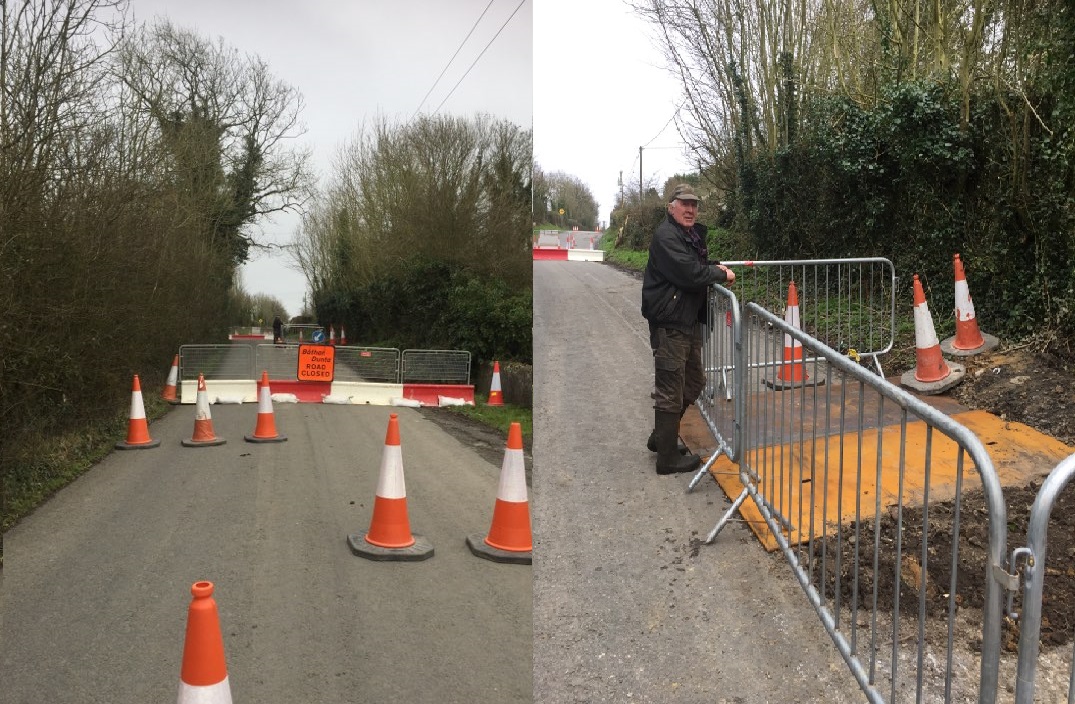 A sinkhole of up to 15 foot deep has appeared in a road in North Kilkenny.
It's happened in Gurteen off the N78 near Castlecomer.
The old coal mines ran under that road and it seems to have collapsed into one of the pits.
The road looks set to be closed for a number of weeks while the council works on it.
Local historian, Séamus Walsh has told KCLR today it's not very surprising that this has happened:
"This is called the Collieries, and it was nicknamed that because there were so many pits in the area. And up around here there was open casting done around Scallions farm here and that's right beside the farm where we're looking at the moment.
"It's a hole of about 10 to 15 feet in the ground. It's fairly dangerous but there's tremendous work being done by the council so hopefully the road will be open inside the next three or four weeks."
Séamus says it's also not the first time this has happened in the area:
"My uncle Kevin, he had an acre and a half of corn sowed, and one morning he pulled back the curtains and looked out the window and there was the acre and a half gone.
"That dropped down nearly 100 feet.
"You see, there's so many old pits and underground rivers – there's 10,000 square miles of coal mining up around here. Gurteen was the first place coal was found and it was only barely under the ground."