KCLR News
News & Sport
Treacherous road conditions prevail across Kilkenny and Carlow as Storm Emma pays a visit
Snow drifts up to 8 feet are reported in parts of Kilkenny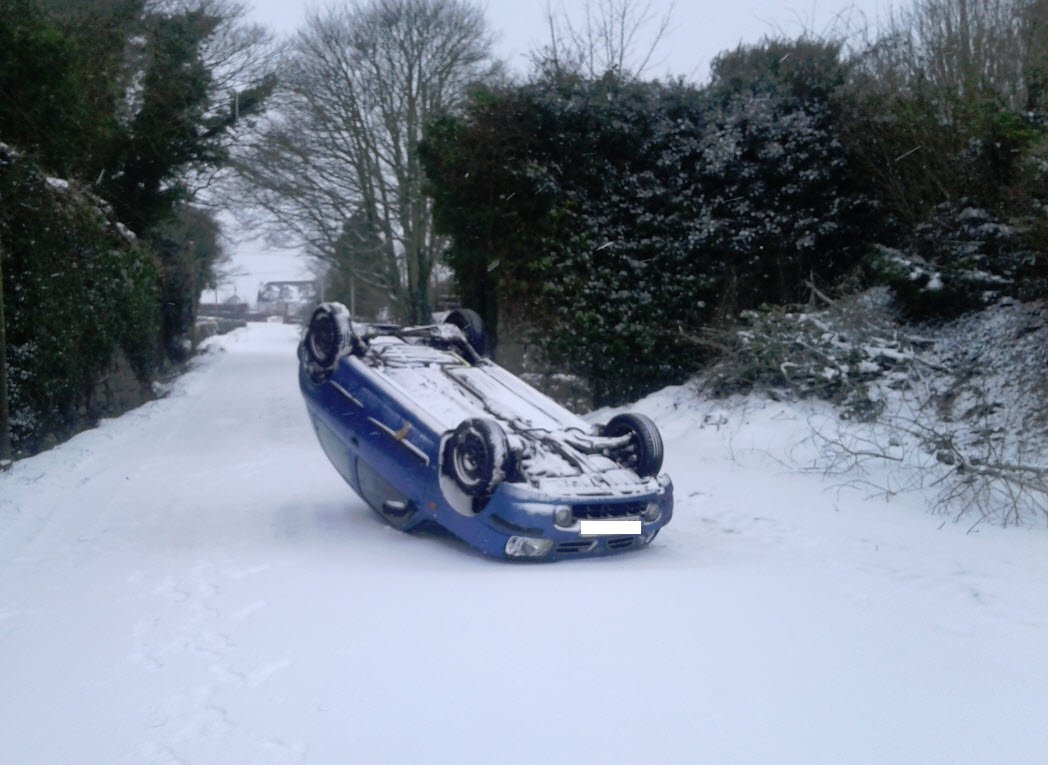 Road conditions across Kilkenny and Carlow are treacherous this morning.
Local authority crews for Kilkenny and Carlow have returned to salting priority 1 and 2 routes but heavy overnight snow is impacting services.
Kilkenny County Council's roads crew found the following car flipped near Freshford early on Friday morning.
For anyone suffering from cabin fever, we thought we would share this picture with you. One of our crews came across this car this morning near Freshford. Roads are dangerous today!

Do you REALLY need to go out?#BeastFromTheEast #stormemma #BeWinterReady @merrionstreet pic.twitter.com/ADcP5jf0U3

— Kilkenny Council (@KilkennyNotices) March 2, 2018
The M9 motorway is being treated by motorway traffic control but the advice from Gardai and contractors is that travel should only be taken in the case of an emergency.
@Carlow_Co_Co staff and contractors busy since daybreak with salting/gritting/ploughing and the following roads are treated. Please note further snowfalls are causing problems and all roads should only be travelled in emergencies @merrionstreet @kclr96fm @aaroadwatch #StormEmma pic.twitter.com/bJWDKSzs2p

— CarlowCountyCouncil (@Carlow_Co_Co) March 2, 2018
Our drivers have reported heavy drifts on the following roads:
– N77 heading into Castleocmer,
– N10 & R713 from Foulkstown to Ballyhale,
– N76 Callan Road particularly on the Callan By Pass,
– R448 Thomastown to Gowran road through Dungarvan,
– R448 Gowran to Paulstown

— Kilkenny Council (@KilkennyNotices) March 2, 2018
While roads are being salted and gritted, light snowfall across both counties is persistent this morning. Snow drifts have blocked some local roads in both counties with drifts in Kilkenny reported to be as high as eight feet.
Stay abreast on kclr96fm.com/alerts and on air right throughout the day.