Featured
KCLR News
News & Sport
Tributes paid to outgoing Crime Prevention Officer for Carlow & Kilkenny Peter McConnon
Next week he begins a new role as Head of Operations with Carlow GAA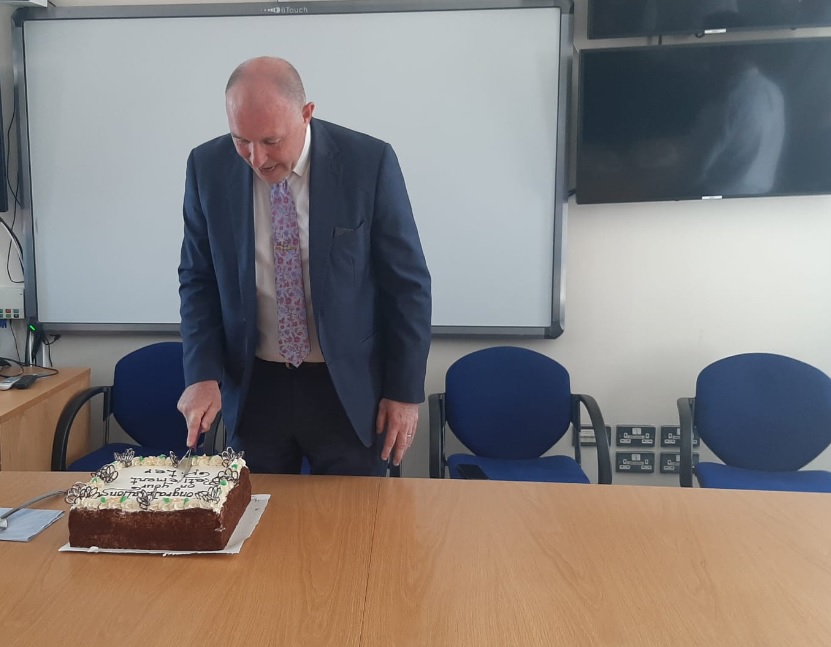 "The person that replaces you has enormous shoes to fill".
So outgoing Sgt Peter McConnon was told as past and present colleagues at An Garda Síochána gathered with representatives of organisations that partner with the force to bid farewell to him.
He finished up his 30+ year service today before taking up a new role next week as Head of Operations with Carlow GAA.
Mr McConnon's held many positions across the three decades, most recently as the Division's Crime Prevention Officer, a role he earned huge praised for, having taken it to a new level.
He was also hailed for his commitment to duty, his service to communities as well as his work ethic, dedication, professionalism and for being a people person.
Festivities took place at Carlow town and Kilkenny city garda stations to mark his contribution – our Edwina Grace swung by to hear from the man himself:
Many others were keen to pay tribute to him, beginning with Chief Supt Anthony Petit: