KCLR News
Waterways Ireland respond to report questioning suitability of Barrow track proposal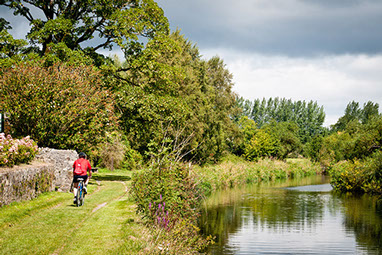 Waterways Ireland has responded to a report questioning the suitability of the proposed plans for developing the Barrow towpath.
The report by a Kildare county council engineer suggests that most of the towpath isn't wide enough to accommodate two-way cycling.
In a statement to KCLR news Shane Browne a spokesperson for Waterways Ireland says that 'the current proposal is for a shared use recreational path -i.e not exclusively a cycleway – the design and standard of which were not addressed in the engineers assessment which predated the current plan'.
It goes on to say that the current surface is unsuitable for a slow tourism product for all the family and the proposed unbound surface will be suitable for this shared recreational path which will endeavour to promote slow tourism.