KCLR News
Children escape injury in Kilkenny Drive-thru car-fire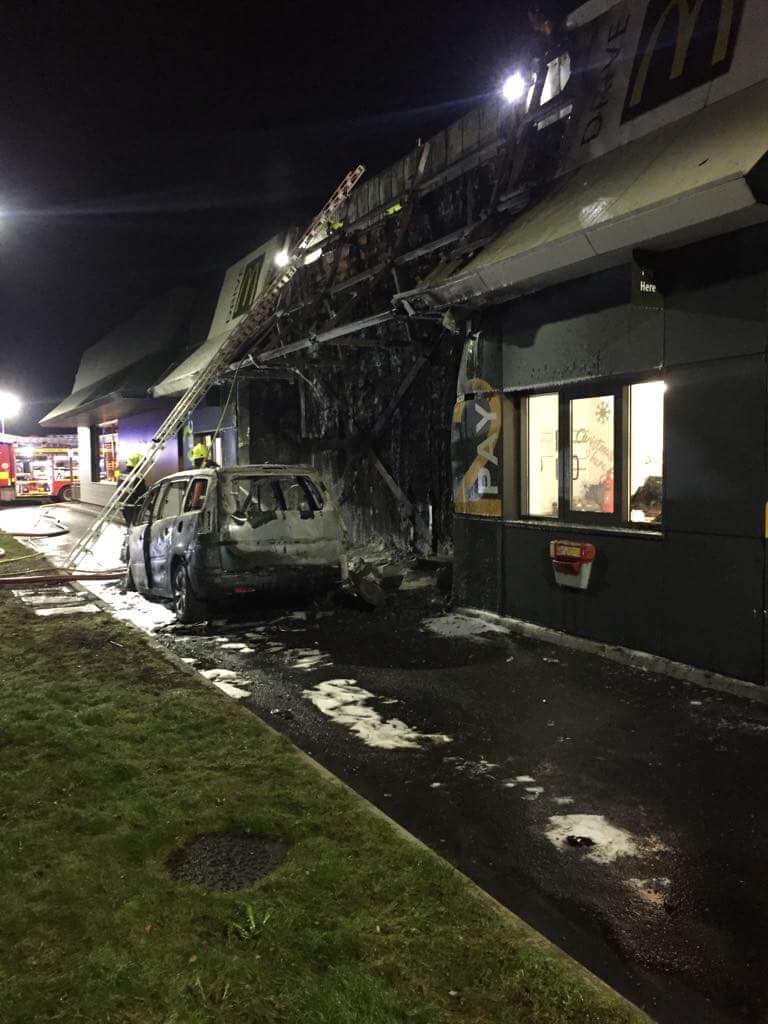 Dramatic scenes at the Drive-Thru last night when a number of children escaped injury after a car caught fire at McDonald's on the Hebron road in Kilkenny City.
No-one was injured in the incident: the owner of the car and a number of passengers, including up to four children, were able to get out safely after a staff member noticed smoke and flames coming from under the car bonnet while they were ordering food just before 5.30pm yesterday evening.
Six fire engines were called in to battle what they're describing as a serious blaze.
Firefighters from the City, Freshford and Callen quickly brought it under control and prevented it spreading into the building.
However there was considerable damaged caused to the outside of the building itself.
McDonald's is open again today but the Drive-thru area is still closed while repairs are being carried out.
The cause is thought to be a mechanical engine fault but the car was towed away by the Gardai for a full investigation.
Chief Fire Officer John Collins has been telling KCLR News that he was impressed with the way the staff at McDonald's handled the situation and got everyone to safety.