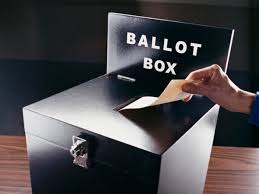 It's official, 13 names will be on the paper when we vote in the by-election on May 22nd.
All of the candidates got their documents in on time today.
9 men and 4 women are now officially candidates for the Carlow Kilkenny by election which will be held 2 weeks from today.
The deadline for nomination papers to be lodged with the returning officer was noon today and all 13 got their documents in before that window closed.
The line-up includes 3 Independents – Breda Gardner, Noel G Walsh & Daithi Holohan. Malcolm Noonan represents the Green party and Willie Quinn goes for Labour. For Sinn Feins its Kathleen Funchion, Bobby Aylward goes on the Fianna Fail ticket, Pat McKee is the Renua candidate while David Fitzgerald is the man hoping to hold onto Fine Gaels 3rd seat.
For People before Profit theres Adrienne Wallace, Conor MacLiam runs for the Anti Austerity Alliance, Elizabeth Hourihane represents the National Citizens Movement and Peter O Loughlin for Identity Ireland.
Each of the 13 has one last chance to pull out of the race. Midday tomorrow is the cut off point for papers to be withdrawn.