KCLR News
News & Sport
40 new jobs announced this week for a Kilkenny company will be filled over the next 18 months
It will double their employees to a total of 80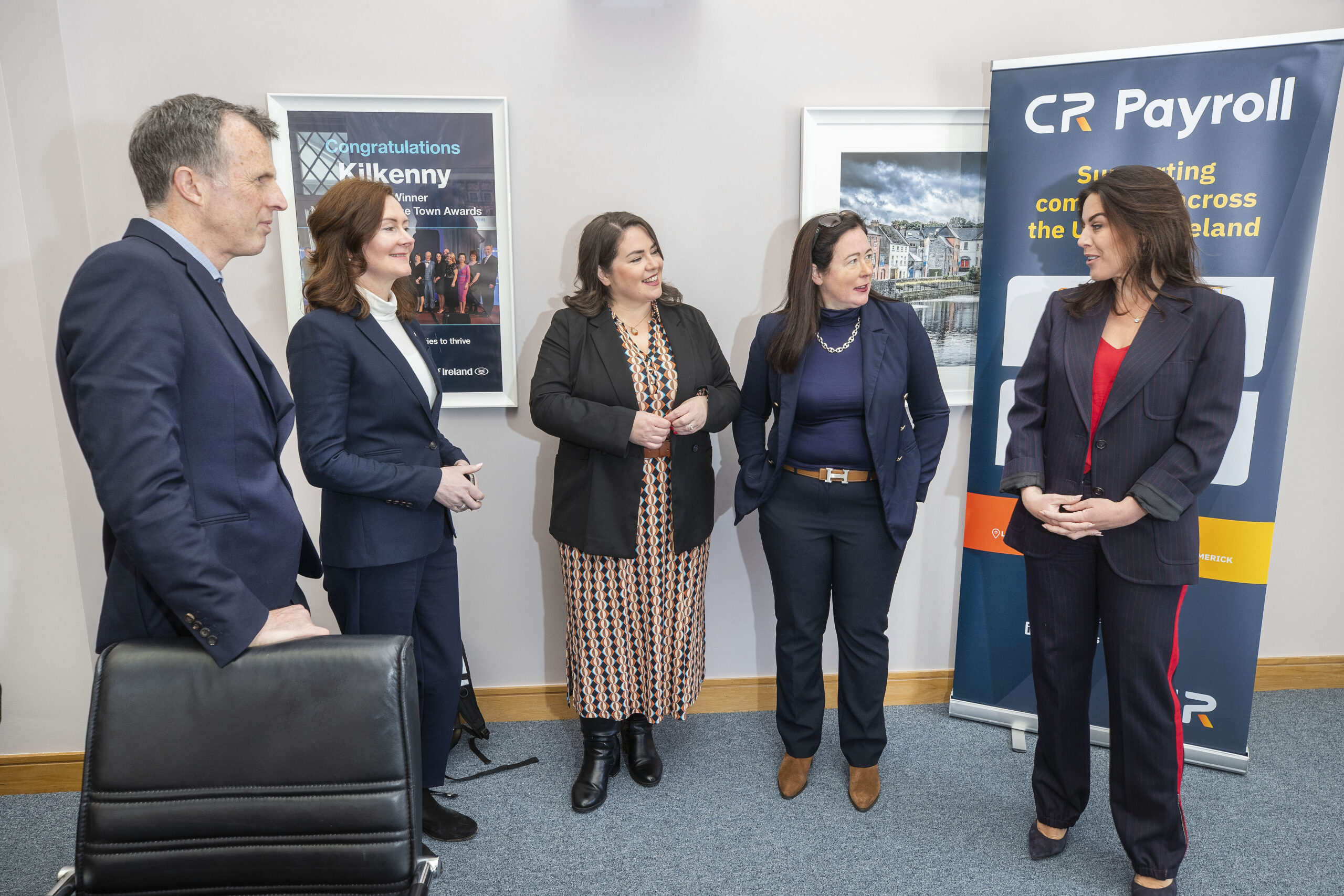 40 new jobs announced this week for a Kilkenny company will be filled over the next 18 months.
Founded locally in 2018 CR Payroll Solutions provides emergency payroll cover to an expanding range of clients including Ford, Stryker, Rehab, and JD Sports.
It will double their staff roster to a total of 80 employees.
Spokesperson Helen Dooley says they are steadily adding new staff and are confident they'll be able to hire the right people telling our Bottom Line business show: "Very confident because I suppose what we do is we live what we say we will do so the culture of the company is really, really important to us, from a payroll specialist perspective we're on an ongoing recruitment cycle so have two people starting again this month so it is constantly increasing".
She said the hardest thing about growing so fast it keeping the team spirit in the group but she says they are managing to do that; "The challenges are keeping the team together and keeping that team effort going but I suppose what you can see is, not take it from me, but have a look at our LInkedin and we do 'meet the team' posts on a regular basis and that is people that rae not forced into doing these posts but actually contribute themselves".
And adds that the company's already expanding its global client base; "So we actually from a support perspective we do processing for UK and Irish payroll but we obviously support global payrolls also so you can have a company that has a foothold in Ireland but is actually global and in the UK as well so we do already have a lot of global clients that we are supporting".