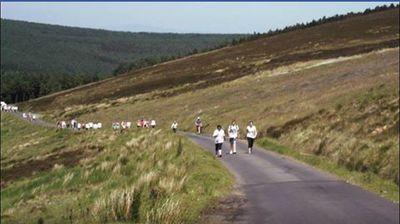 Hundreds of hill walkers are expected to take part in the Mount Leinster Walk for the Irish Cancer society today.
It's the 17th annual walk and the organisers have raised around €450,000 so far.
Locals are being encouraged to join them on the walk this afternoon – to raise funds for the Irish Cancer Society.
Bagenalstown Councillor Andy Gladney has been involved with the Mount Leinster Way Walk for a number of years.