KCLR News
News & Sport
Beast From The East: Stay informed on KCLR all this week
Temperatures are set to drop to freezing across the middle of the week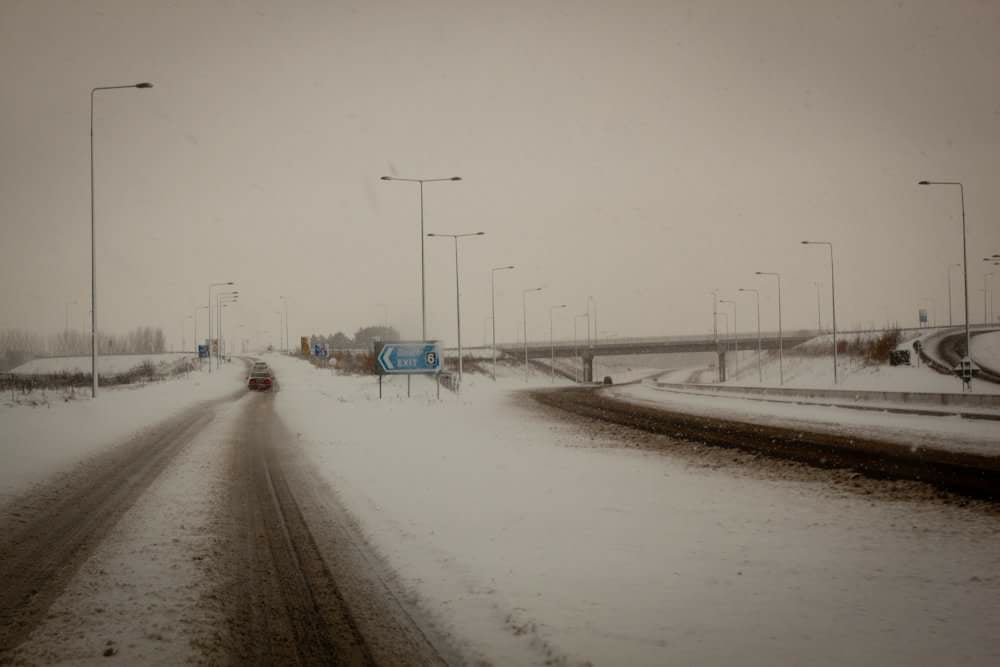 Kilkenny and Carlow are getting set for what meteorologists are calling the 'Beast From The East'.
Already we've heard that "personal preparation" is the name of the game for this week, according to Carlow County Council. Both local authorities have been making plans in recent days for this week's expected temperature drop.
Stay informed: KCLR Local Alerts
Already for Monday night, Met Eireann are predicting temperatures as low as -5 Celcius. Snow flurries are expected in eastern counties early Tuesday afternoon into Tuesday evening. Further snow falls are expected from Wednesday, especially in east Leinster, again with night temperatures dropping well below freezing.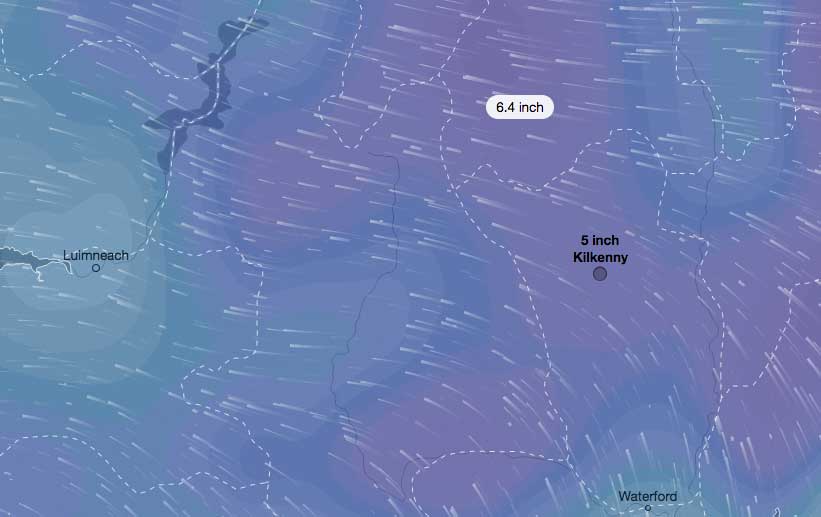 The view from CarlowWeather.com
CarlowWeather.com's Alan O'Reilly was speaking to KCLR Live on Monday morning.
"It's been very busy watching the weather models. It's looking very much likely it's going to hit as I've predicted over the past week. There's a lot of different parts to this. People are in denial with the blue skies, but this is happening – there's no doubt about it."
"We're looking at an extreme weather event, starting from tomorrow (Tuesday)."
"Met Eireann have issued an orange weather warning and that includes Carlow, with a yellow warning for Kilkenny. These are the showers coming in off the Irish sea tomorrow. Some areas will see more than other."
"There will be more showers again on Wednesday, staying bitterly cold. It's really not something we've felt since 2010 with the wind chill -11C or -12C. After that it gets a little uncertain."
"Thursday night is potentially looking like a serious blizzard event with strong winds and very heavy snow. Worst case, we'll see extreme falls of snow and Carlow and Kilkenny will feel that."
"The worst of it does look like it will be over by Friday. Will the temperatures increase enough to turn the snow to rain? A quick thaw could introduce the potential for flooding on Friday, but it's not certain as to what will transpire on Thursday. There's a lot of weather to come before Thursday night."
"I would expect red weather warnings to be introduced for Thursday and Friday. It's possible red weather warnings will be issued and schools will be forced to close. If we're already at the orange level, I would expect us to go to red quite soon."
Keep up to date with Alan's work via Carlow Weather on Facebook.
Stay Informed
The KCLR team will be keeping you up to date right across the week. On air across all shows and online at \, we'll have details of weather conditions, closures and cancellations.
Bookmark this page: KCLR Alerts
Why bookmark it? That's where all of our weather notices will be posted for the week. Schools, roads, events, water, power, traffic and travel and more . Anything impacted by the aforementioned Beast From The East can be found on the KCLR Alerts page.
Details on school closure, school run bus services, any public transport interruptions and road closures will be published as soon as we have them.
For emergency queries, the station can be contacted by phone on 1890 90 9696 or by text and WhatsApp to 083 3069696.
What is the Beast From The East?
The cold front hitting Ireland has been dubbed the Beast From The East due to its agressive nature, traversing Europe from the east (think Russia, Siberia).Even mainland Europe temperatures are predicted to drop lower.
Paris will see temperatures drop to -8C this week with Berlin seeing temperatures as low as -12C.
What can I do?
The key message for adverse weather conditions is to be prepared. Stay warm, stay indoors, avoid any unnecessary journeys and as always, be sure to check on elderly relatives and neighbours.
While we'll have everyone working on air and behind the scenes to keep you informed, you can let us know what's happening in your area again by text or WhatsApp to 083 3069696, or contact the station via Twitter (@kclr96fm) and Facebook (@kclr96fm).