Catch Up
KCLR Drive
KCLR Drive
BrewFest Kilkenny 2018 on KCLR Drive
It's beer, gin, pizza and music on the menu at Sullivan's Tap Room this weekend.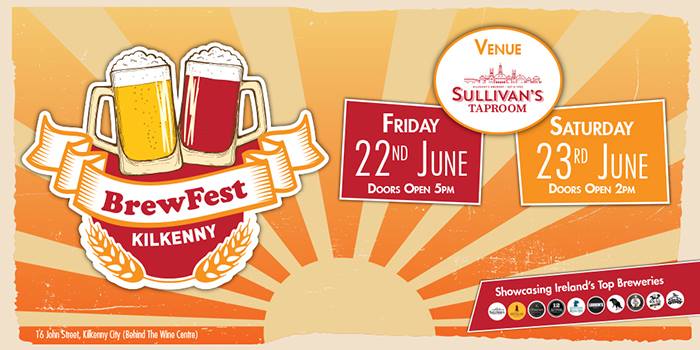 Sullivan's Taproom plays host to the very first Brewfest Kilkenny this weekend.
Taking place Friday 22 and Saturday 23 June, the mini festival is a celebration of all things beer in and around the south east. Sullivan's themselves will be represented along with the likes of Costello's, O'Hara's, Wicklow Wolf, 12 Acres and more.
10 breweries, over 30 beers, a dozen gins and more are on offer Friday through Saturday, the whole event beginning on Friday evening with the launch of Sullivan's new Golden Ale.
Listen back to the chats with the BrewFest Kilkenny team below.
Check facebook.com/brewfestkilkenny for more details.