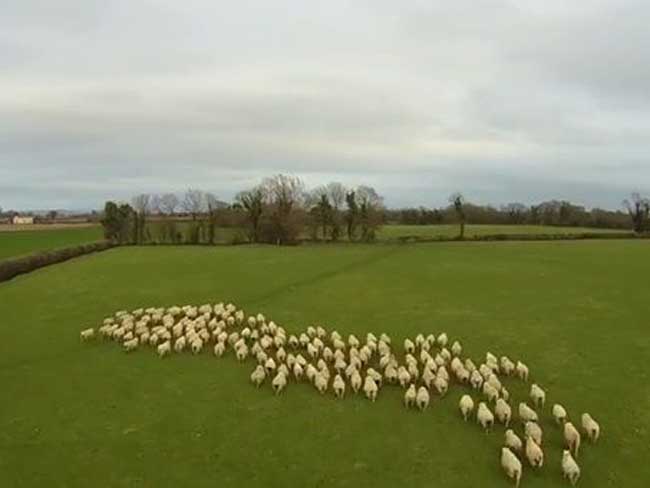 A Carlow farmer has found a very unique way to herd his sheep.
Tens of thousands of people have been checking out Paul Brennans video on Youtube after his brother Declan used a drone in place of a sheepdog to round up his flock.
Some people are skeptical but Paul told KCLR Live earlier it was very effective.
You can watch the video for yourself here.