Carlow & Kilkenny businesses in contention for Bank of Ireland startup awards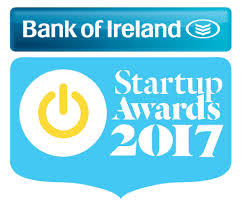 Three local companies are in the finals today of the Bank of Ireland Startup Awards.
Carlow will be well represented with two of the three local companies shortlisted.
Jo Browne is in the running for 'Home or Craft Based Startup' for her self-titled company which produces natural, solid perfume.
'Sportego', which is also Carlow-based, will be looking to come out on top in the 'Service Startup' category.
Meanwhile, Kilkenny's Fioru Software Solutions, trading as VERI has been shortlisted in the 'Tech Startup' category.
The awards are open each year to sole traders, parternerships and companies that have been in business for three years or less with up to 30 employees.
The three local startup companies will be hoping to qualify today to represent Ireland at the European Startup Awards.
The awards ceremony takes place in the Mansion House in Dublin.