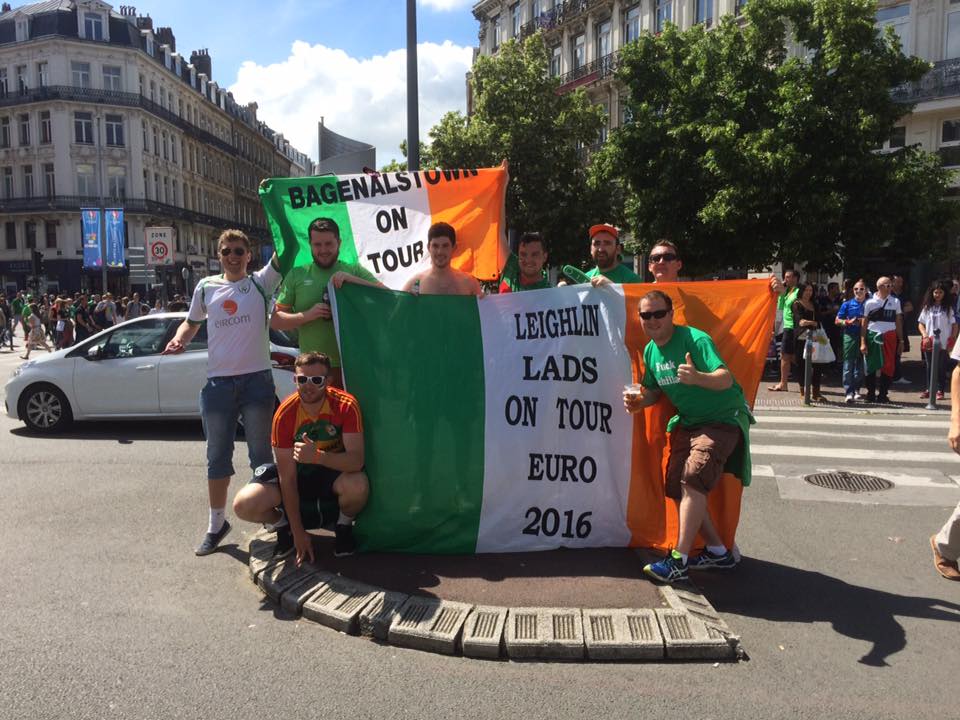 The Minister for Tourism and Sport says the behaviour of Irish soccer fans at the Euros will bring thousands of visitors to Ireland.
Eyes around Ireland will be on big screens this afternoon as the boys in green take on France at the soccer tournament.
Crowds of people from Carlow and Kilkenny have made their way to Lyon for today's historic match – with airlines adding extra flights to accommodate Irish fans.
It's the first time that Ireland has reached the final stages of the competition and thousands of fans have made the trip to Lyon for the occasion.