Ceol Anocht
Ceol Anocht: Studio 2 Session – Ken Beveridge – 4/5/2018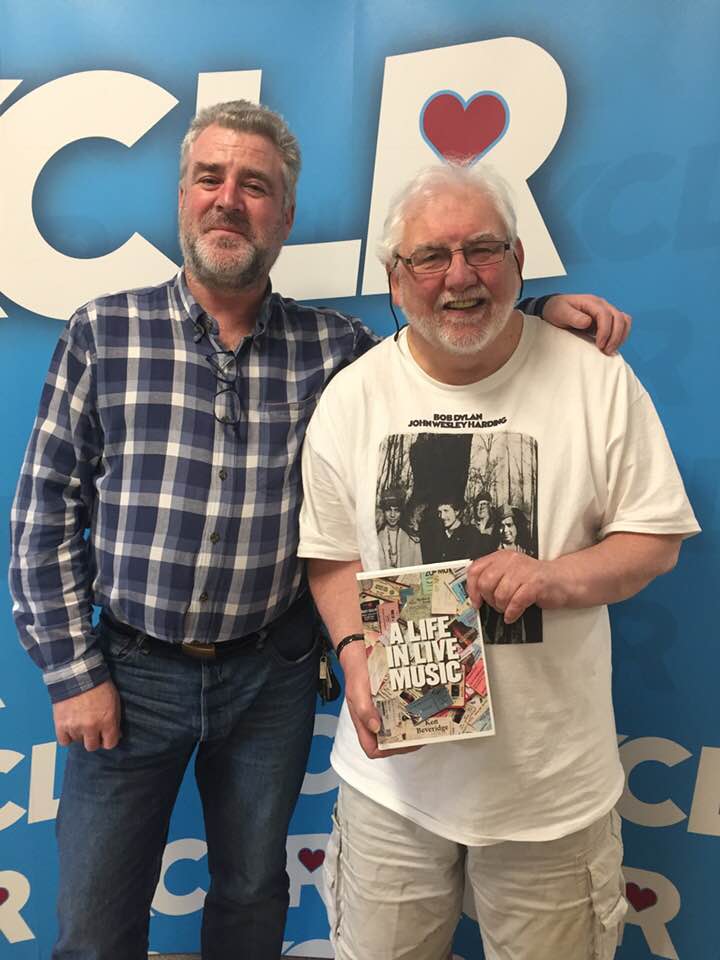 It's been one of the lovely moments every year at the Kilkenny Roots Festival to meet up with friends, with the Thursdays and Fridays being like the return of emigrants, people who have taken the festival and Kilkenny to their hearts. We've developed little rituals, agreed the same meeting places, followed up on social media comments and then usually the talk turns to what people have seen  in the past year, who they're looking forward to seeing; ticket swaps, acts of kindness, many laughs and love of music being the principal topic of conversation.
Over the years I've spoken to Ken Beveridge many times – but never while gigs are under way. His musical knowledge never ceases to amaze and he is a born storyteller. After much discussion and debate he put his many years of attending live music on paper and it was formally launched at the Roots Festival.
I simply had to get Ken in to give a sense of what's inside of Ken's book "My Life In Live Music". It's a perfect gift for the music lover, beautifully written, care on every page and lovingly produced. There was no way to compress Ken's story but I think we get a sense of his love of music and it was a delight to have him join me in Studio 2.
https://soundcloud.com/kclr96fm/ceol-anocht-studio-2-session-ken-beveridge-452018/