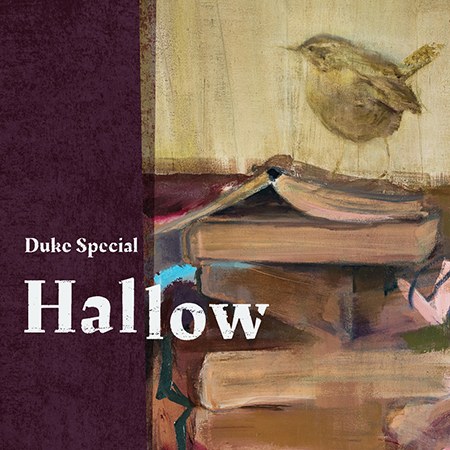 One thing you can say about the artist Duke Special is that he never fails to surprise, consistently with great results. I've played his music over the years on The Eclectic Light Programme and his back catalogue has given us some of the greatest Irish music ever heard in my humble opinion. From Ruby Murray to Bertolt Brecht, he's an songwriter who's not afraid to wander, to step away from expectation and his latest project blends the poetry of Northern Irish poet Michael Longley with his own musical magic. It's a wonderful combination.
His latest album is called "Hallow" and it's been a true labour of love, blending and reimagining the work of one of Ireland's most lauded poets, Michael Longley. His compatriot and fellow poet, Séamus Heaney, once described Longley as 'a keeper of the artistic estate, a custodian of griefs and wonders'.
Duke dropped in to Studio 2 to chat about the making of the album, the challenges and the joys of this latest project and we hear two songs from it. We realised as we sat down  that while we had spoken on a number of occasions over the years, we had never been in the same place at the same time. Happy to have rectified that!
He brings his "Hallow" album on tour and he plays at the Watergate Theatre, Kilkenny on Saturday, October 28th. you can get further details about Duke Special on his website