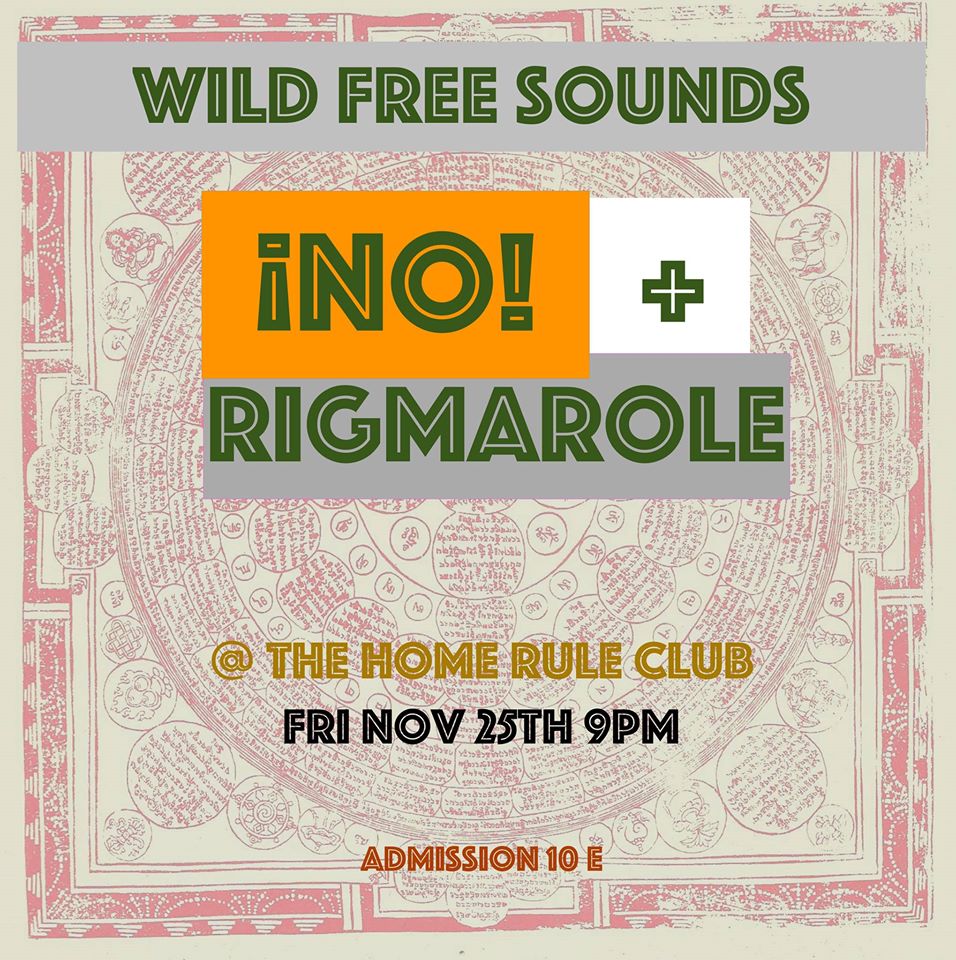 ¡NO! are a Dublin based group and there's where the so-called 'normal' descriptions end. They're hard to pin down and that is exactly the point. When you see them perform live it will not be like the last time you saw them and will not be like the next time. They take their musical cues from each other and the time and place in which they perform. It's not a studied arrogance either. Theirs is music for the here and now and in the moment in the purest sense of the phrase. Their influences are wide ranging and that's what's so compelling. You experience music and playing like this just once and if you take the time to simply accept that you'll be richly rewarded as a listener and, to be honest, as a fellow participant. This is democratic art.
Jamie and Damien dropped in to Studio 2 to discuss their latest recordings and I've woven side one of "Unreconstruct" in to the interview to give a sense of what they do. To appreciate fully what ¡NO! are about you need to be there for one of their gigs.
They play the Home Rule Club in Kilkenny on Friday, November 25th, ably supported by local band Rigmarole. You're in for a treat for your body and soul.