KCLR News
Local families distraught after troops left stranded in Syria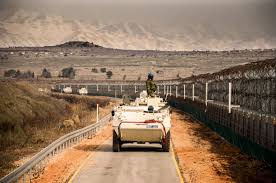 Local families have been left distraught after a plane meant to carry troops home from Syria has been left stranded.
The 57th infantry deployment was mostly made up of soldiers from the James Stephen's barracks in Kilkenny – many of whom are from Carlow and Kilkenny and have been on duty overseas now for six months.
In a statement to KCLR this afternoon the Defence Forces says they acknowledge how difficult this is for partners and children who've been left bitterly disappointed.
Many families have taken days off from work or booked holidays to welcome back their mummys, daddys, sons or daughters and are now demanding more information on why their loved ones are stuck in Syria and when they'll finally be coming home.
The Defence Forces say that organising travel through Lebanon and Syria can be challenging at the best of times and they are working to bring the local soldiers home as soon as possible.
Local Cllr Joe Malone, who served overseas himself, says the fact that the outgoing deployment has also been delayed means this could be a lot more than a short delay.