Farmers warned of penalties if caught burning vegetation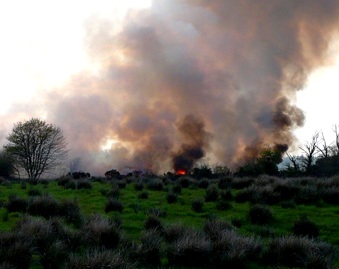 Farmers locally are being warned they will be penalised if they're found burning excess vegetation off land between now and September.
The Department of Agriculture says as well as risking prosecution, you won't be eligible for the Basic Payment scheme for that land.
They say illegal burning can also mean land belonging to your neighbours won't be eligible either.
Speaking to KCLR News, IFA chairperson in Kilkenny, James Murphy says it can be very problematic for hill farmers.