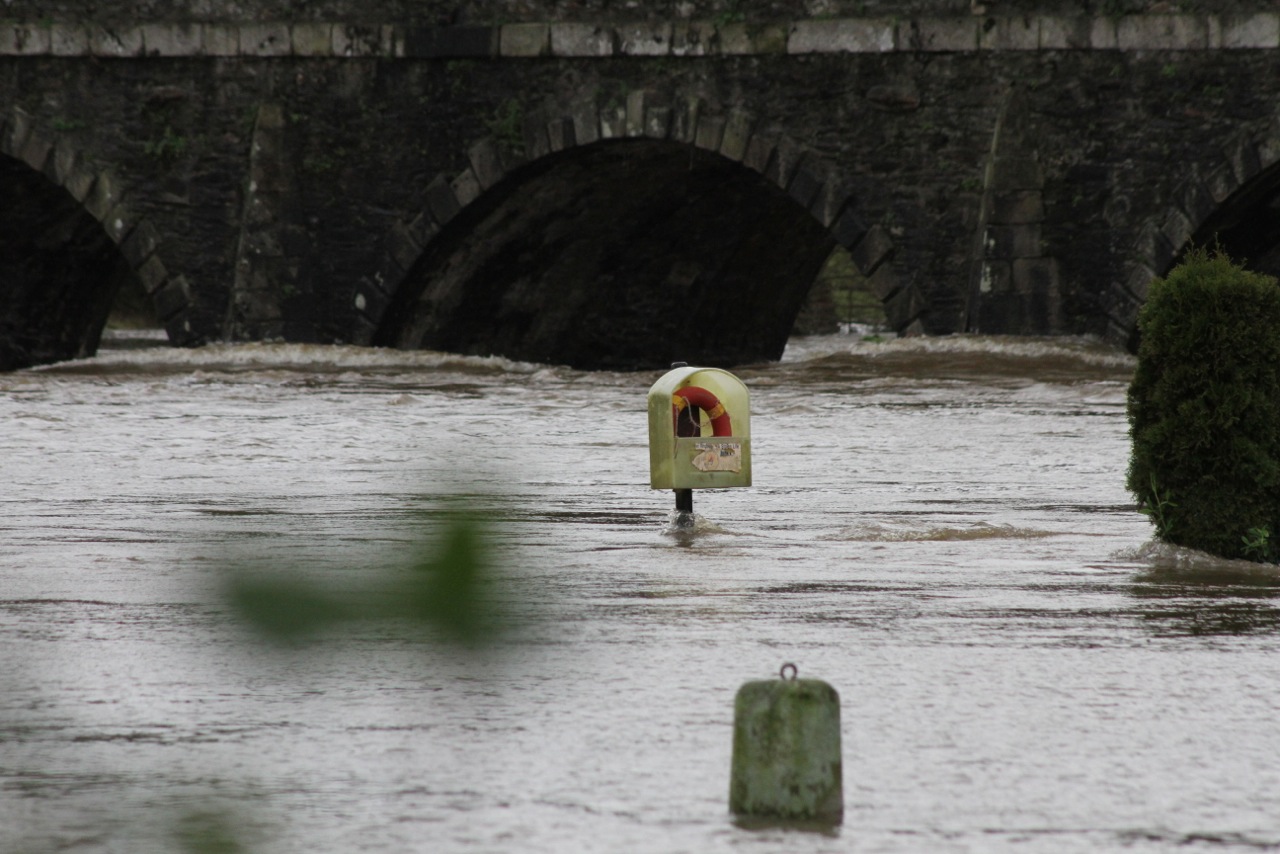 Floodwaters in Freshford have receded this morning after some residents had to be evacuated yesterday evening.
The village was impassable for some time after the Nuenna burst its banks.
Councillor Michael McCarthy says council staff and the fire service worked hard last night to ease the sitation for people.
The Johnstown Road was particulary bad – Councillor McCarthy says there was even a rescue mission when a car got stuck in the floodwaters.
Elsewhere, Inistioge village has some flooding and care is needed there.
Roads and streets around the Kings River in Callan are also badly affected. The Kells to Kilmoganny road at Kells creamery is also described as impassable
The Circular Road in Kilkenny has now re-opened but the Bleach Road is still closed
The Castlecomer Road at Dunmore is passable again.
Thomastown Gardaí say Marshes Street and the Quay are best avoided as motorists driving through floodwaters are sending water into local premises.
The Annamult Road in Bennettsbridge is also impassable this morning.
Tim Butler, Director of Services with Kilkenny county council says people should seek an alternative route in those areas that are flooded.
In Carlow, pumps were being manned through the night to prevent flooding.
At Ballinacarrig station flood controls have been fitted
A close watch is being kept on Tullow and Rathvilly with sandbags made available for locals.