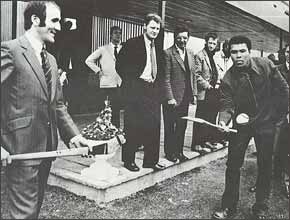 A former Kilkenny hurler has paid tribute to Muhammad Ali – who has died.
Eddie Keher was introduced to the boxing legend in Croke Park in 1972.
The 74-year-old American, who suffered from Parkinson's Disease, had been admitted to hospital in Arizona on Thursday.
He won the world championship three times, and was an olympic gold medallist.
Speaking on the Saturday Show earlier, Eddie Keher says he even showed the boxing legend some hurling skills.