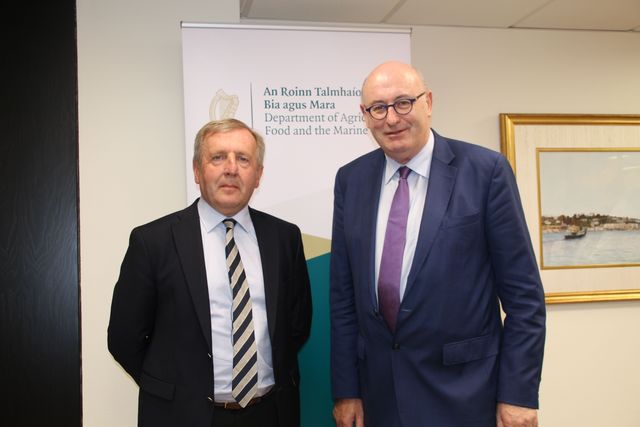 €260 million additional cash flow could be made available to farmers hit by recent weather conditions.
Agriculture Minister Michael Creed & the EU Agriculture Commissioner Phil Hogan met today to discuss the crisis facing many in the agri sector.
The Commission's been called on to monitor the exceptional drought situation in Ireland and other Member States closely, and to keep an open mind on measures that might be required to mitigate its impact on farmers.
It's understood that Commissioner Hogan has agreed to pay higher advance payments in the Autumn with pillar 1 & 2 payments up to 70%b & 85% respectively which would see over a quarter of a million euro in additional cash flow at a time of the year when the needs are most acute.
Minister Creed also asked the Commissioner to expedite consideration of his request for certain flexibilities on the GLAS scheme, which can assist in replenishing fodder stocks in advance of the winter period.