A picket is underway at the Friary Complex in Callan this morning as locals take to the streets over the uncertainty surrounding the community creche.
The childcare facility run by the Droichead Family Resource centre caters for more than 60 local children – it is now set to continue as is until August despite parents getting a letter this week telling them it would close today.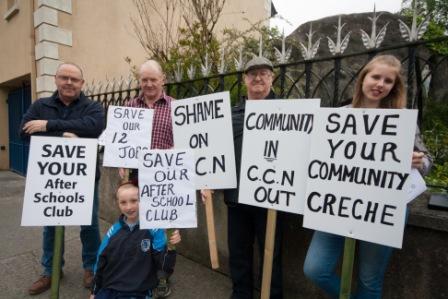 However its not known what will happen after then and concerned parents and friends of the creche have organised a protest as part of efforts to resist any changes to how it is run.
Claire Somers who is one of the organisers spoke to KCLR news from the streets of Callan this morning.
She said they've had a huge response and told KCLR news that "the last time the people of Callan protested was for a by-pass and we got it, and we'll sort this out too".