Catch Up
Packed Lunch School Tour
Packed Lunch Tour at Castlecomer Boys NS: School History, Sport, and Moving On
Packed Lunch Tour at Castlecomer Boys National School with thanks to Castlecomer Discovery Park.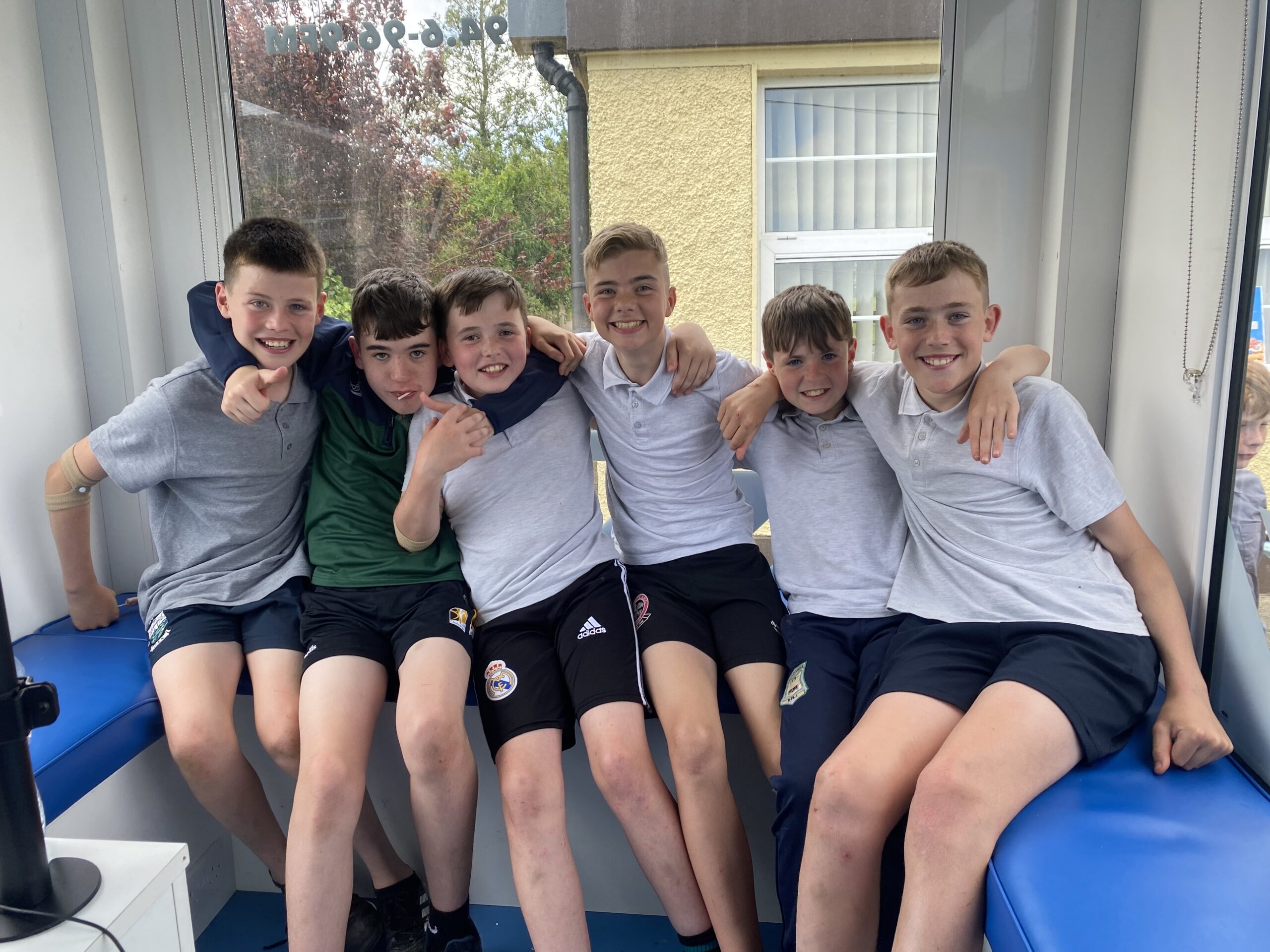 Brian, Nicole and Ken were out and about at the lovely Castlecomer Boys NS. They were having their 'Picnic with a Purpose', a bake sale for the school. DONATE HERE
Sixth and Fifth Class students, Odhrán, Connell, Charlie, Sam, Leon, and Harry, chat to us about their sport, bake sale, and moving on from primary school.
Ms. Purcell, Principal of the school, tells us about the school history, the students, and their activities.
The KCLR Packed Lunch Tour is brought to you by Castlecomer Discovery Park.