Top provincial honours for local restaurants at 'Food Oscars'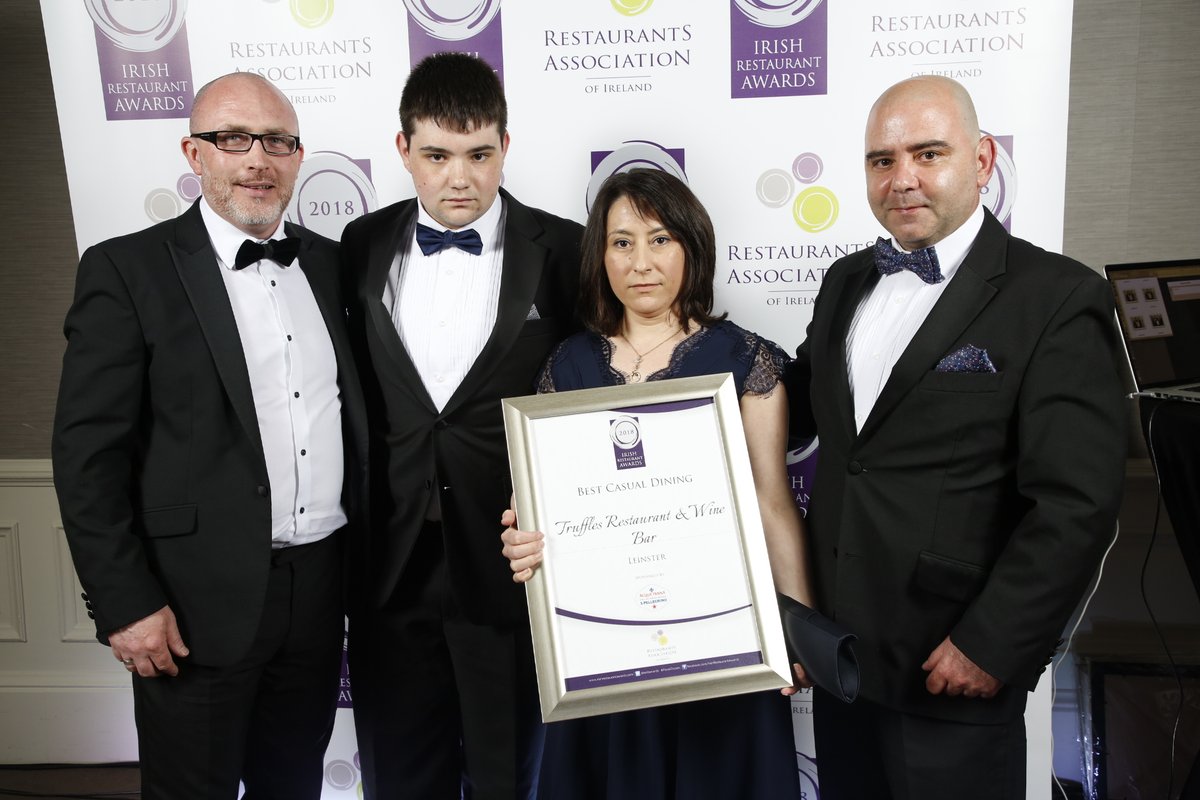 3 local restaurants took Leinster honours at the Food Oscars last night.
The Irish Restaurant Awards were held in Dublin with prizes handed out to the Best of the best at provincial and All Ireland levels.
Kernel Kilkenny took the Best Emerging Irish Cuisine in Leinster while Truffles Kilkenny won best Casual Dining
And Graiguenamanaghs Barrows Keep won Best Newcomer.
<blockquote class="twitter-tweet" data-lang="en"><p lang="en" dir="ltr">Congrats to Barrows Keep! <a href="https://t.co/DepljEJzTq">pic.twitter.com/DepljEJzTq</a></p>&mdash; IrishRestaurantAward (@restawards) <a href="https://twitter.com/restawards/status/996111154769465344?ref_src=twsrc%5Etfw">May 14, 2018</a></blockquote>
<script async src="https://platform.twitter.com/widgets.js" charset="utf-8″></script>