10% of mortgages in Carlow in arrears, 9% in Kilkenny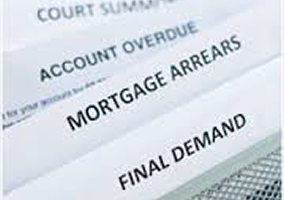 Kilkenny and Carlow are just below the national average when it comes to people in mortgage arrears.
That's according to figures from a survey carried out by the Citizens' Information Board.
The average percentage of those who are behind in their mortgage payments around the country at the moment is 11%.
However, in a county-by-county breakdown, Carlow and Kilkenny are both coming in just below that.
As of the end of 2016, 10% of all mortgages in Carlow were in arrears, while 9% of those in Kilkenny were also in the same boat.
Citizens Information say that worryingly two-thirds of people don't know that there are free support services available to home-owners who are in arrears.
They're encouraging anyone in mortgage trouble to get in touch with groups like 'Abhaile' which is administered by MABS.
More information can be found on www.mabs.ie.