KCLR News
14 Horses seized in Kilkenny today by Gardai and Dept of Agriculture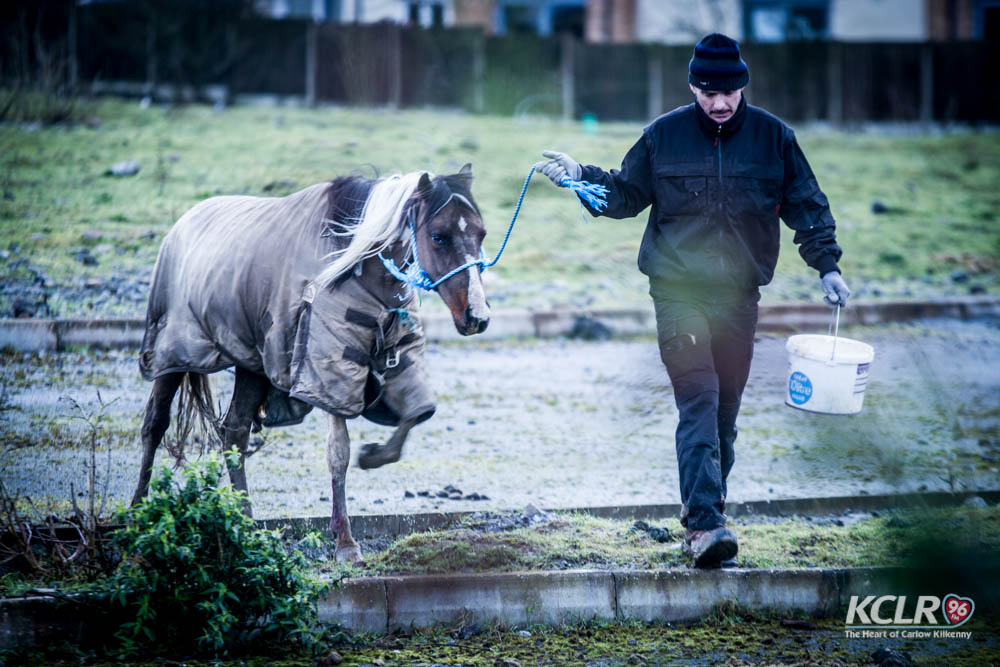 14 animals have been seized at Wetlands in Kilkenny this morning.
The horses and ponies were on unregistered land and were removed by Gardai under a Department of Agriculture initiative.
The animals can be reclaimed within 5 days or they will be put to sleep.
It was part of Operation Storm which took place in Kilkenny today with 120 Gardai briefed at the local station before the operation got underway this morning.