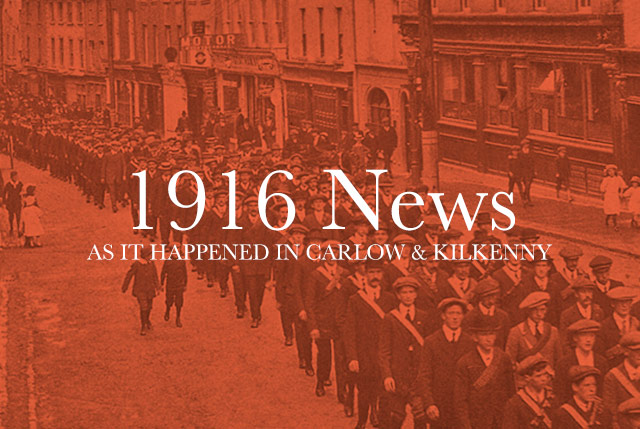 What was happening in Carlow and Kilkenny this week in 1916?
In Carlow, drunken women were creating a nuisance and a man appeared in court for cutting and carrying away a tree!
Meanwhile in Kilkenny, Councillor J. Magennis and P. de Loughry go head-to-head in the race to become the City's Mayor and maliciously damaging a neighbour's bath!
Take a listen below!