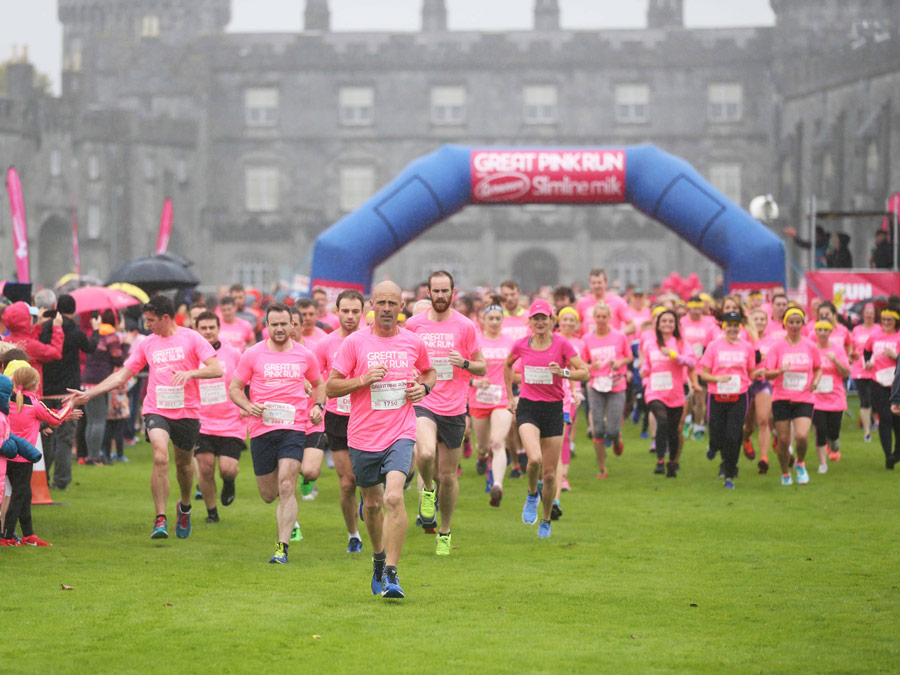 Hundreds of people are gathering in the Castle Park in Kilkenny this morning for the now annual Great Pink Run.
It's all in aid of Breast Cancer Ireland and, while it's been going for the last six years in Dublin, last year was the first time they also held it in Kilkenny.
The races get underway from 11 and 11.45.
Aut Even Hospital in Kilkenny is one of the sponsors and it's CEO, Margaret Swords has told KCLR News she will be running herself.
And she explains why they got involved in the sponsorship:
"We get involved in a few sporting clubs in the area but particularly around healthcare, I suppose.
"This is so close to home for everybody. I think there's a lot of people have been hit directly or indirectly by breast cancer diagnosis.
"I think people feel they can give back to their community by raising funds to find a cure for breast cancer so, being a healthcare environment, it fits very much with what we do."