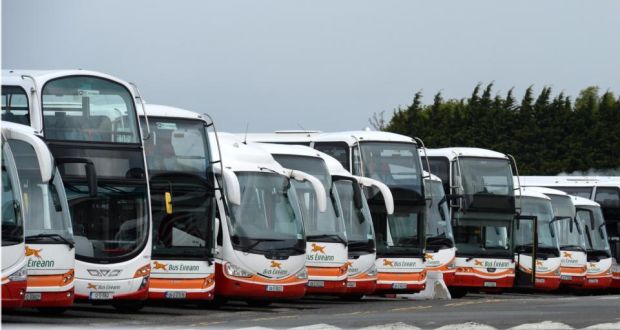 In Local News …
Plans to cut local bus routes are to be discussed by a Dáil committee today.
In National News …
There are new emergency laws to reinstate the ban on certain drugs.
In Sport …
Willie Mullins says the opening day at Cheltenham was probably the best ever day for his stables.
Young Enterpreneurs
John Masterson presents The Sue Nunn Show from the Local Enterprise Office student awards at the Newpark Hotel in Kilkenny. Tune in from 10am to 12noon to hear from some of the county's most innovative & entrepreneurial young people.
Soap Fan?
KCLR Afternoons takes its weekly trip to Soap Land today with Eoin Carey joined by Aisling Kelly. Join them as they peruse the families of the Corrie cobbles, Albert Square, the Dales and see if the Fair City crew get a look-in.
In Entertainment …
A US court has ordered Robin Thicke and Pharrell Williams to pay 4.8 million pounds in damages to the family of Marvin Gaye, ruling the pair copied his music in writing their 2013 hit Blurred Lines. Have a listen – what do you think?
Remember Blankety Blank?
As part of the retro TV-to-radio contests KCLR Lunch with John Keane will debut this follow-up to Radio Bullseye. John will be joined by Eoin Carey so lights on when you're ready please …
Fun Mum …
We're on the penultimate day for your Fun Mum stories. Chance to win a €1,000 holiday voucher for your Mother thanks to Ristorante Rinuccini Kilkenny. Details on air 7am-6pm.
Where To Go …
Enjoy a Lenten Lunch, learn about diabetes, catch a movie & more. Details here. Meanwhile, if you want to go racing but can't quite make it to Cheltenham then no worries. We'll all the updates you need on KCLR Lunch with John Keane & KCLR Afternoons with Eoin Carey.
Love Music?
Want to dedicate a song to the person you adore the most? Aisling Kelly has you covered with her Love Song selection on KCLR Nights from 7pm. If country's more your thing then you'll love our chart countdown on US 96 from 10pm – let's see if Sam Hunt can make it to the top spot for a third week …
Join the conversation: text 083-306-96-96, call 1890-90-96-96, Facebook or Tweet @KCLR96fm