The Eclectic Light Programme – Interview: Glenn Tilbrook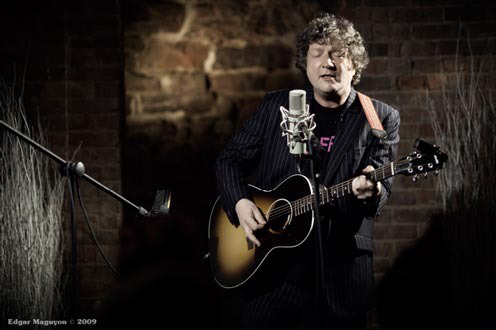 Every so often I get a chance to meet and chat with legendary figures, artists who stand head and shoulders among their peers. One such songwriter is Glenn Tilbrook. It's no exaggeration to say say that, along with his songwriting partner Chris Difford, he wrote some of the finest music of the late twentieth century as members of the seminal group Squeeze.
Back in 2008 while he was on a visit to Kilkenny I took the opportunity to chat with Glenn and to ask him about his then current tour and upcoming album. He was gracious and witty and gave an insight in to his career, solo and as a member of Squeeze with his writing partner and the day to day life of a touring musician.
After this interview, Glenn went on to play an amazing solo set at Kyteler's Inn, one which displayed not only his songwriting but his seriously impressive guitar playing chops.
Starstruck is not the word. Hopefully this did not interfere.
This was originally broadcast in 2008. This is the unedited version…