KCLR News
News & Sport
Businesses in Carlow celebrated as annual awards handed out by the Chamber
KCLR picked up Business of the Year while presenter Eimear Ní Bhraonáin won the Carlow Ambassador Award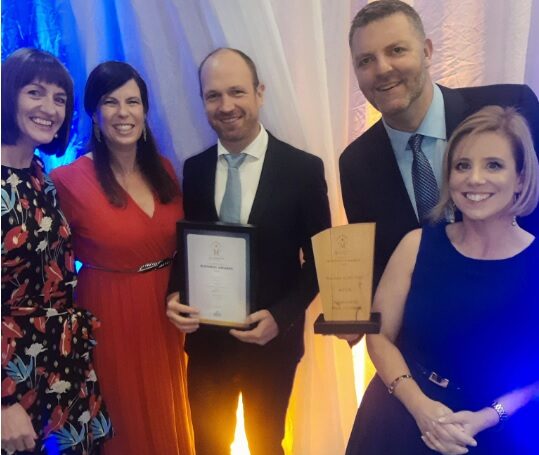 Carlow's business community celebrated in style last night for the annual Chamber awards.
KCLR was named Business of the Year at the event held at the George Bernard Shaw Theatre at Visual Carlow, with KCLR Live (10am-12noon weekdays) presenter Eimear Ní Bhraonáin collecting the Carlow Ambassador Award.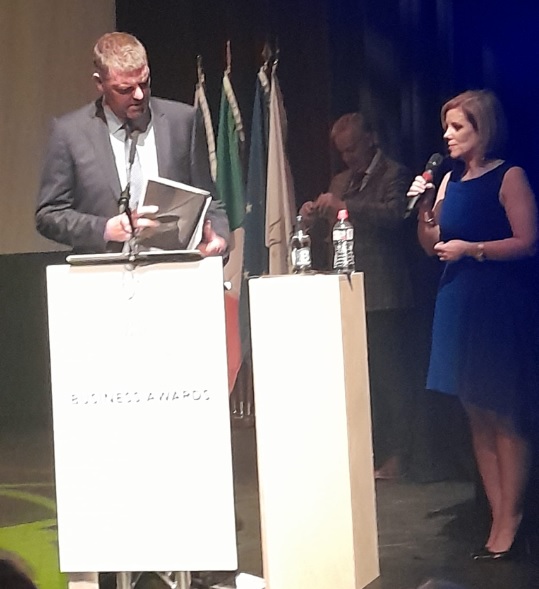 The Business of the Year is the top recognition in the awards scheme which includes 24 different categories and KCLR now joins an elite club of Carlow Businesses who have been given the award over the years – it's given to one entity every year in recognition of its outstanding accomplishments and contribution to the local economy over the preceding three years, in a way that reflects commitment to a sustainable, innovative and creative future and which contributes significantly to the local community.
Commenting on the accolade, KCLR's CEO John Purcell said; "Everyone in KCLR is thrilled by the massive honour for the station which this award represents. It is great recognition for the huge team of people both on-air and behind the scenes, who work to provide the service to the people of Carlow and Kilkenny 365 days of the year and which has resulted in huge listenership and unrivalled engagement across all our platforms."
He also says; "It was a great night for the station and is testament to the value of the service the station has provided to the people of our area since we first went on air in 2004, according to John Purcell.
And adds "It is particularly satisfying as the last three years which has seen the disruption of the pandemic as well as business and economic upheaval has allowed people to truly appreciate the value of local radio. This award is testament to that," he said.
Hear John's tribute here:
While Chamber Chief Executive Brian OFarrell says there is so much to celebrate when it comes to business in the county.
Full winner list from the Carlow Chamber Business Awards: