KCLR News
News & Sport
Carlow based Stryve takes another step in its bid to become the EU's largest private cloud service provider
CEO Andrew Tobin has been telling KCLR News he's excited by the latest development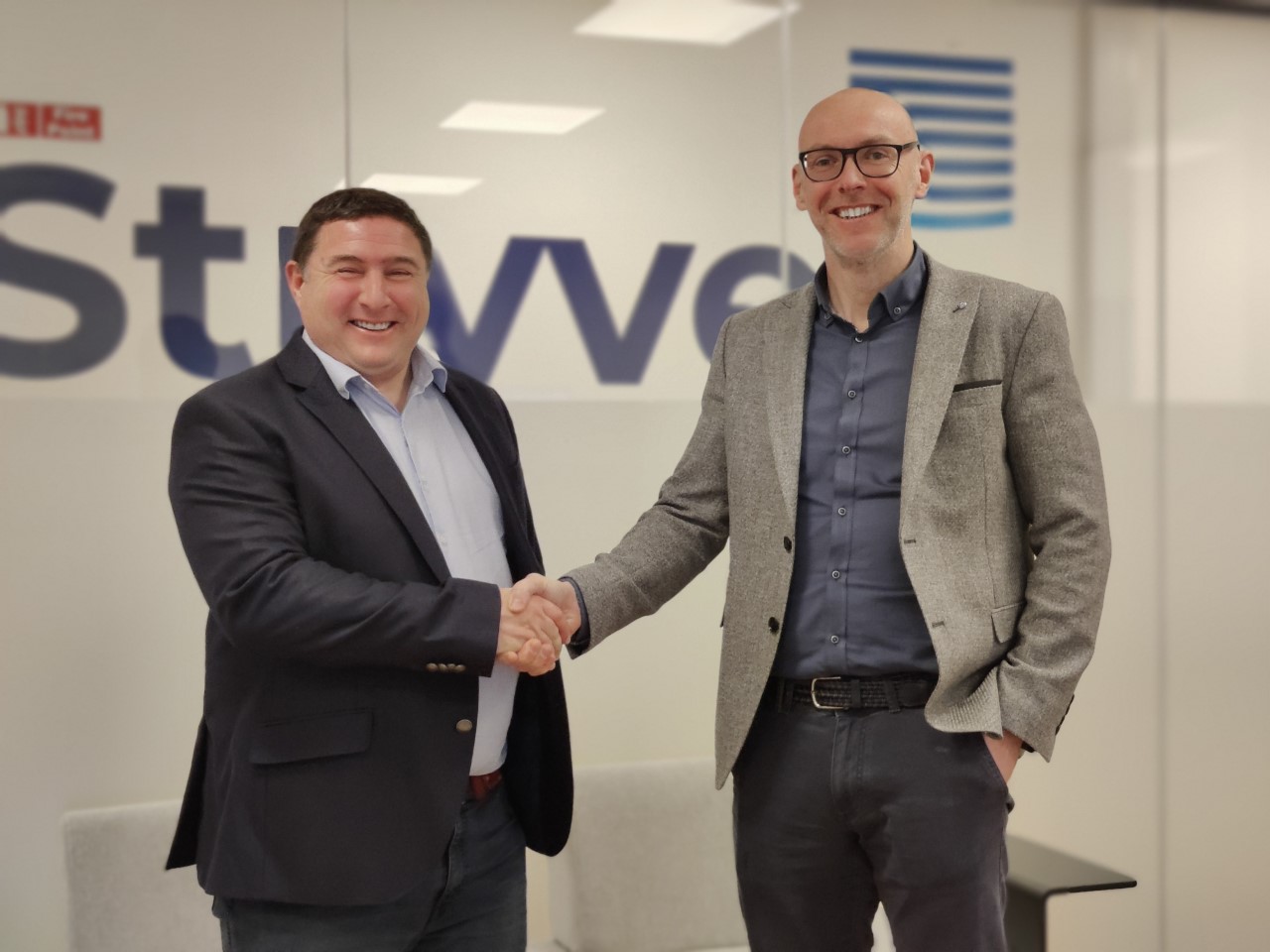 A Carlow based company's taken another step in its bid to become the EU's largest private cloud service provider.
Stryve has acquired a majority share in SureDatum – the fintech company in Arklow spent five years and over a million euro developing its no-code digital transformation platform 'SureHub'.
SureDatum is a critical supplier to AIB Merchant Services credit card processing; one of the early adopters of the SureHub technology.
It comes as Stryve itself is on a rapid growth trajectory; the company is on track to exceed €10 million in 2023 and to grow its team to over 100 people. The company offers cutting-edge private cloud cyber security to SMEs, Governments and private enterprises across 20 EU countries. Having opened the first EU sales office in Poland in 2021 and invested €1M in a UK expansion in 2022, the acquisition of SureDatum gives Stryve a firm foothold in the fintech industry.
Andrew Tobin, CEO of Stryve, says "It is a pleasure to announce the acquisition of SureDatum today. The partnership with SureDatum opens the fintech sector to Stryve. SureDatum boasts impressive global enterprise clients, and we see 'no-code' quick turnaround apps as the future. There is a natural affinity between fintech and private cloud cybersecurity and huge potential for development within the financial services industry. We look forward to a rewarding future together."
SureDatum is a development framework, a no-code platform specialising in fintech solutions, for example, AML (Anti-Money Laundering), automating operational processes and Know Your Customer (KYC) compliance; a natural partner for cyber security.
The company was established by its CEO, Gordon Jenkinson in 2018. He has invested over one million euro in developing the no code/low code framework and draws on over 20 years of experience in the Irish fintech sector. SureDatum has helped companies such as Eir, the Royal Bank of Scotland, the Irish Aviation Authority and numerous Local Authorities save money and resources with its automation and compliance tool.
Application of the BI (Business Intelligence) Dashboard technology includes secure document exchange, AML onboarding for financial institutions, automated document checking and customer services.
Speaking about the acquisition, Gordon Jenkinson, who will remain in the position of CEO, commented, "We have a lot of expertise in the financial services space in boarding and customer servicing. With our platform, we can add serious value to this type of client because of our background in financial services. Our SureHub platform provides the secure foundation that legacy business systems lack. This allows businesses to continue with their core systems while automating and integrating securely using SureHub, without the need for risky system overhauls or re-writes."  
"Becoming part of the Stryve Group gives us a springboard to grow the business. We're at a critical stage. We have operated for five years with a modest turnover, putting everything back into developing our framework. The key for us now is to take it to the next stage. It immediately makes us a grown-up company rather than another start-up. We can now go to larger organisations with the backing of the Stryve Group behind us."
Looking ahead SureDatum's dashboard can be used by anyone to build and customise automated tasks for endless applications in any business vertical.
"To date, our energy has gone to product development now that we can change our focus from product development to business development. Stryve is well established in central Europe and as part of the Stryve Group, we are poised to explode there too. We are excited for the future of SureDatum." concludes Mr Jenkinson