KCLR News
Carlow below target on delivery of traveller accomodation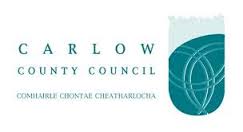 Carlow County Council has fallen way below target when it comes to providing accommodation for travellers.
The Irish Traveller Movement has released an analysis for the 34 county and city councils between 2009 and 2013.
Carlow in that time promised 60 houses to be built but only gave 34 while Kilkenny surpassed their targets; they promised 53 but have delivered 66.
Denis Foley is chairman of the local traveller accommodation consultative committee, he says that they have fulfilled their obligations this year but acknowledges that the figures look bad.