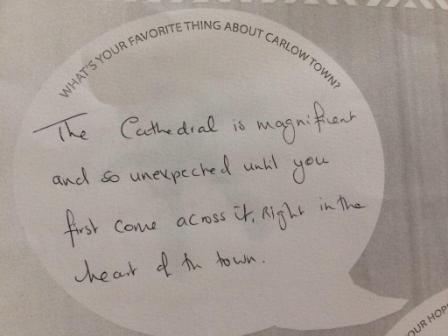 Carlow needs to move on from yearning for the sugar industry and Braun and think about the future.
That was just one message from the business community who outlined their vision for the town last night at a workshop organised for Heritage Week.
Ideas to fill vacant shops and developing Carlow as an eco-town were discussed.
Rachel Doyle of the Arboretum garden centre told KCLR people need to be ambitious and passionate about the town.
She called for a 'can do' attitude saying 'everybody has something to offer'.