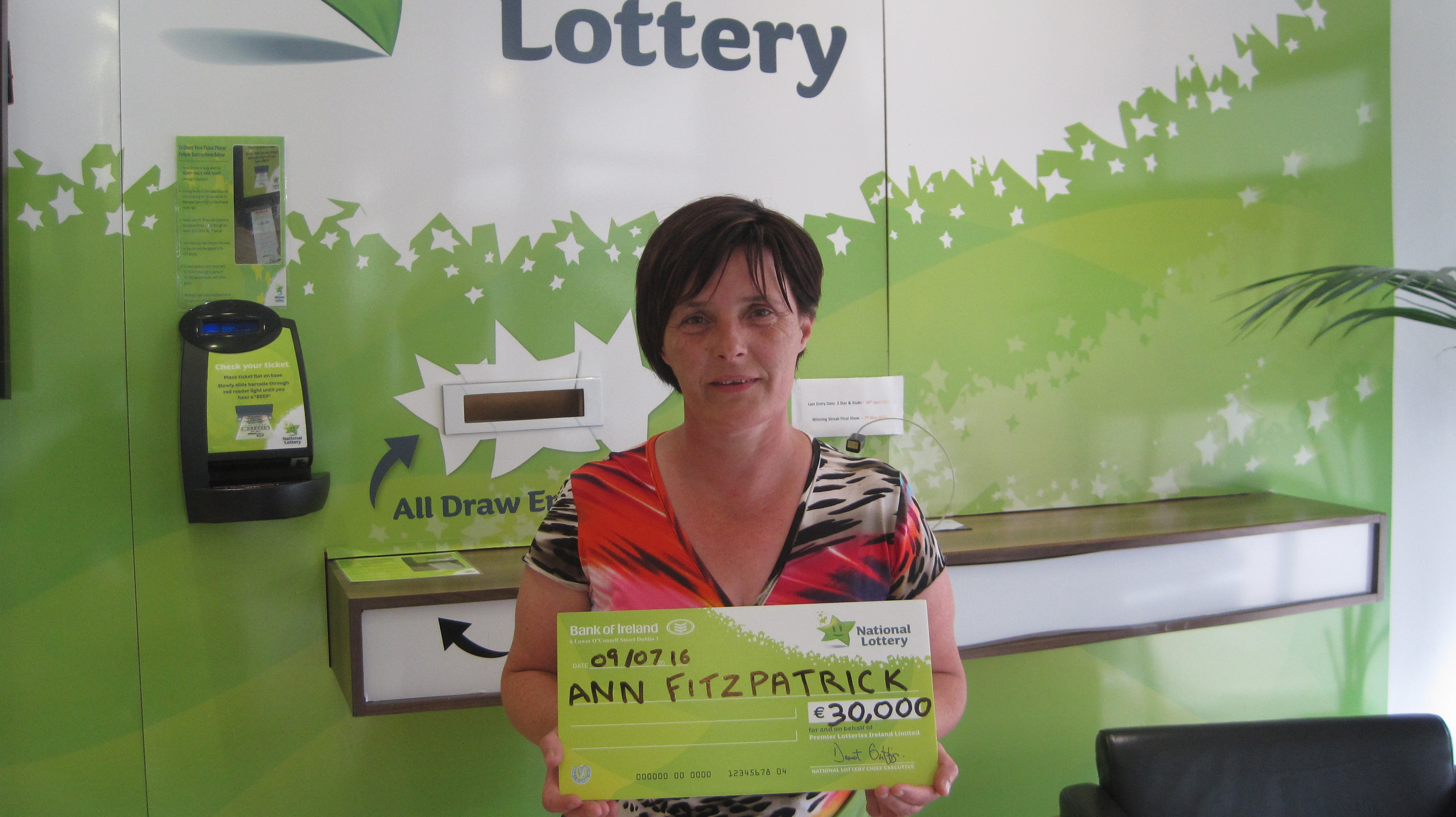 A local charity campaigner has had a windfall after a three euro scratchcard turned into €30,000!
Carlow's Ann Fitzpatrick, has been actively campaigning against – and raising awareness of – the HPV vaccine after she says her daugther suffered ill-health since getting the cervical cancer vaccine.
The winning ticket was sold at Rath's Foodmarket on Pollerton Road in Carlow.
Ann says that the €30,000 has come at just the right time as they're currently in the process of fundraising.