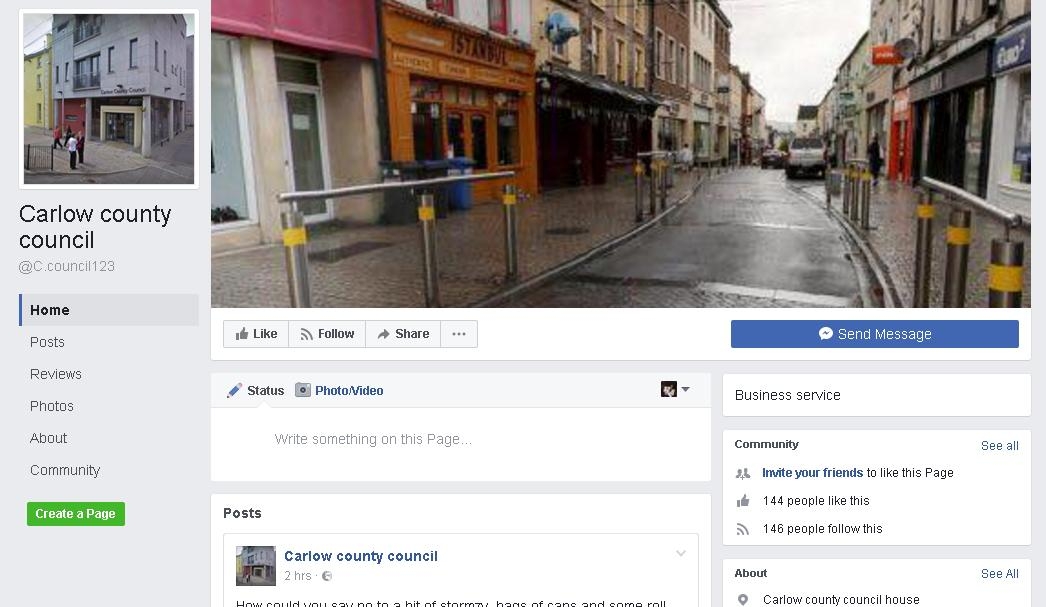 You're being urged not to engage with a fake Facebook page purporting to be run by Carlow County Council.
The page, which was established back in April, only seems to have become active online with posts and comments in recent days.
However, concern has been expressed by local councillors over some of the things being said about them by the page – accusing them of things like recreational drug use and drinking in the park!
Councillor Walter Lacey said the page is most definitely not legitimate.
Carlow County Council have confirmed to KCLR News that they have reported the page to Facebook.