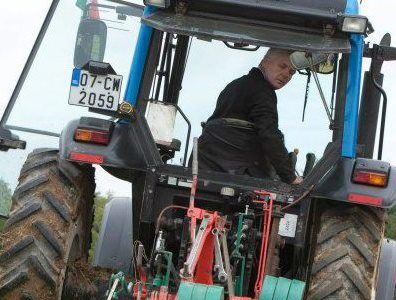 The national and world ploughing champion will be the man to beat in Tullow this afternoon.
The Carlow county ploughing championships go ahead today – they were postponed when the bad weather hit in February.
Eamonn Tracey will be hoping to retain his county title so that he can go on and represent the county at the national ploughing championships in September.