Carlow farmer is offering a reward for information about a stolen John Deere tractor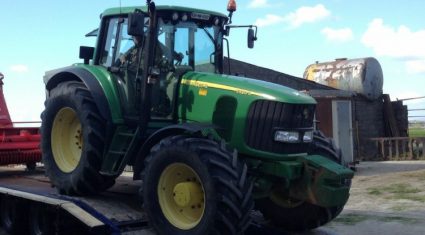 A Carlow farmer has issued an appeal for information about a John Deere Tractor he says was stolen.
The farmer from Rathoe, noticed that his 12-year-old tractor was missing over the weekend.
The registration number of the vehicle is 05-MH-5303, and he says it was last seen in his yard at 11:30am on Friday morning.
According to Agriland, several of his neighbours are helping to search for the stolen vehicle.
A reward has been offered for any information.