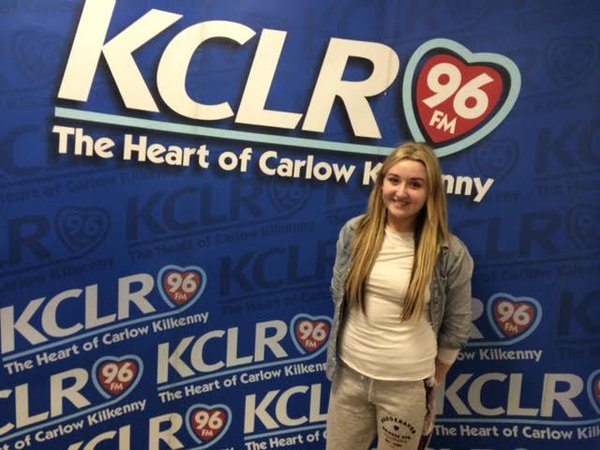 A local mother has thanked an off-duty flight attendant for the way he treated her daughter after she took ill on a flight.
Carlow's Kelsey Nolan has cystic fibrosis and while she was travelling home alone on a plane from Lanzarote last Thursday her temperature spiked and her oxygen levels dropped.
A post by another passenger on Ryanair's Facebook page – which has now been shared almost 2,000 times – says that an off-duty attendant immediately stepped up to help her.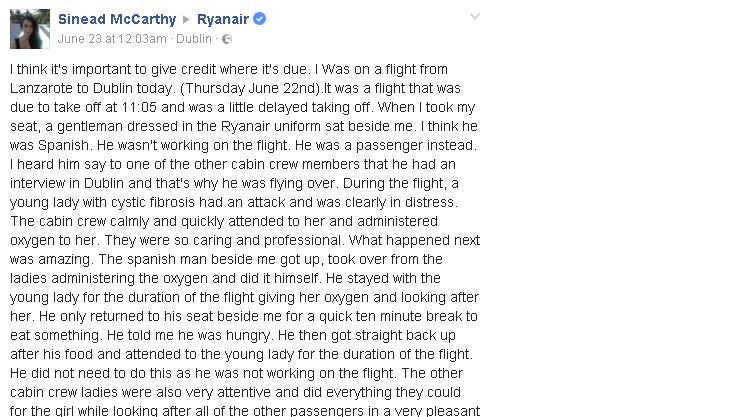 Speaking to KCLR, Kelsey's mother, Michelle says this good Samaritan was a huge comfort to her daughter, and he was actually on his way to a job interview.