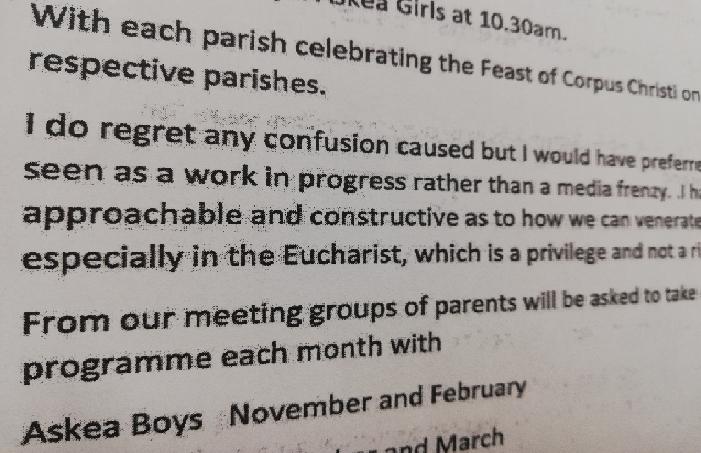 A letter from the Parish Priest has been sent to local parents today saying he "regrets any confusion caused" over their children's Communion Day.
It follows uproar in Askea parish when it was proposed that parents who wanted their children to receive the sacrament could bring them to any Sunday mass in May or June.
Parents described to KCLR Live in recent days their children's disappointment at not being able to have a specific day with their classmates for the celebration.
Now Father Little has written a letter which says they will in fact be going ahead with a designated Communion Day for each school.