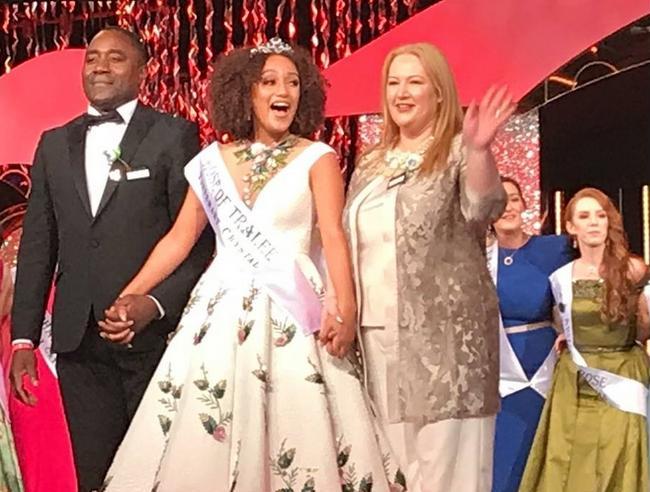 A 21 year old student from Mullinavat is waking up as the 2018 Rose of Tralee this morning.
Representing Waterford Kirsten Mate Maher took the crown last night in the Festival Dome but she is from and still living in South Kilkenny. Her mother is Jacinta Maher from Bigwood in Mullinavat.
Kirsten was totally taken aback as her name was called out.
She said "I am totally shocked, I cannot put into words how surprised and overwhelmed I am right now. It was such an amazing experience and the girls that are in my class of 2018 are just amazing. I cannot get over the amount of friendships that I've made for life and the plans we had already made tonight. It's just unbelievable."
South Kilkenny communities are celebrating her win – Kirsten played with Kilmacow camogie club as she was growing up.
Kirsten is a former student of Abbey Community College in Ferrybank.