Catch Up
Clár sa Charr
Clár 1: Carachtair Teilifíse
Join Eimear and Róise on their drive to school and listen in to their conversations.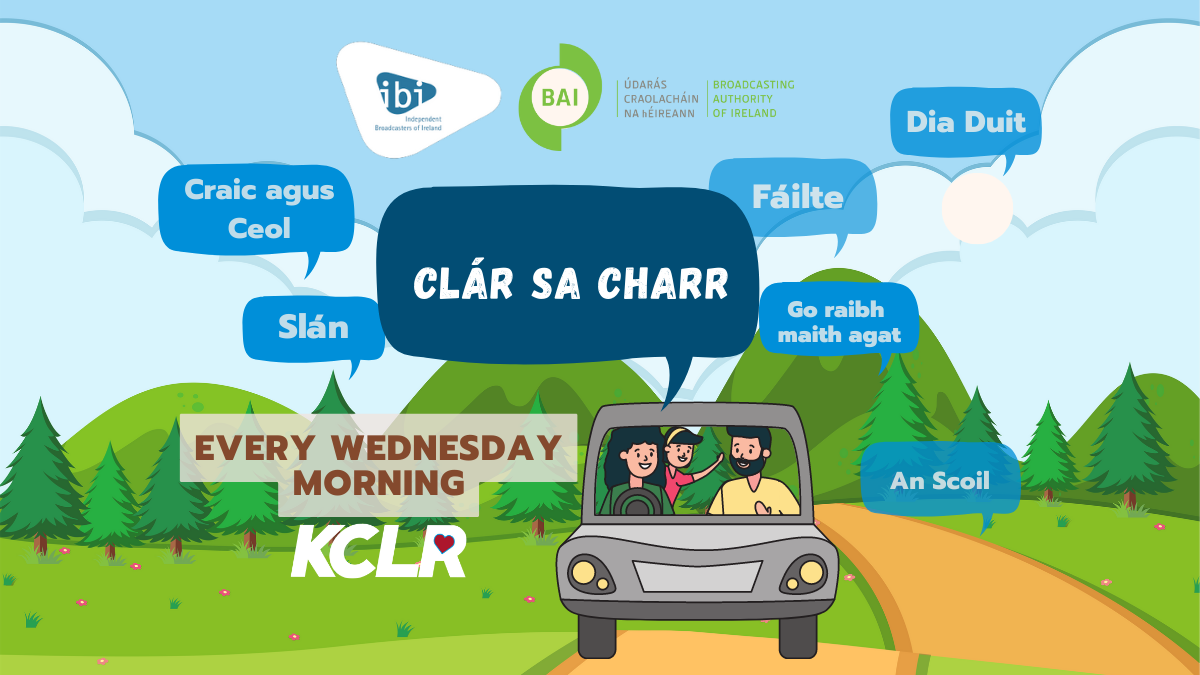 Listen back to Eimear and Róise's conversation in the car. Today, they talk about TV Characters!
Foclóir / Dictionary:
Táim réidh don bhóthar anois – I'm ready to go now / I'm ready for road 
Chun na firinne a rá – to tell you the truth 
Is cuimhin liom cuid de na carachtair – I remember a few of the characters 
Lán le fuinneamh agus beocht – full of beans / full of life / full of energy 
Bleachtairí – detectives 
Daoine scanrúil – Scary people or baddies 
Ligeann siad orthu – they pretend  
Daoine gléasta suas  – people dressed up / people in disguise 
Tá sé nach mór dearmadta agam – I've almost forgotten it 
Más buan mo chuimhne – If I remember correctly 
Na príomhcharachtair – the main characters  
Tá sé an-greannmhar – he's very funny 
Ag caitheamh geasa draíochta – casting magic spells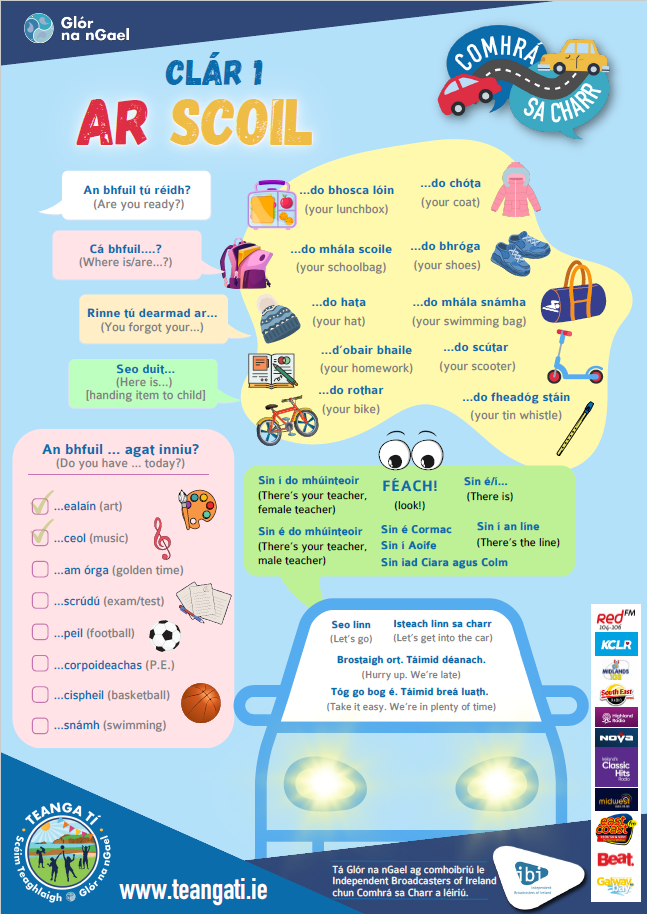 Funded by the Broadcasting Authority of Ireland with the Television Licence Fee.
Árna Mhaoiniú ag Údarás Craolacháin na hÉireann leis an Táille Ceadúnais Teilifíse.