Clár sa Charr
Clár 15: Scrúdú
John Walsh joins Eimear and Róise on their drive to school where they chat all things under the sun in as Gaeilge.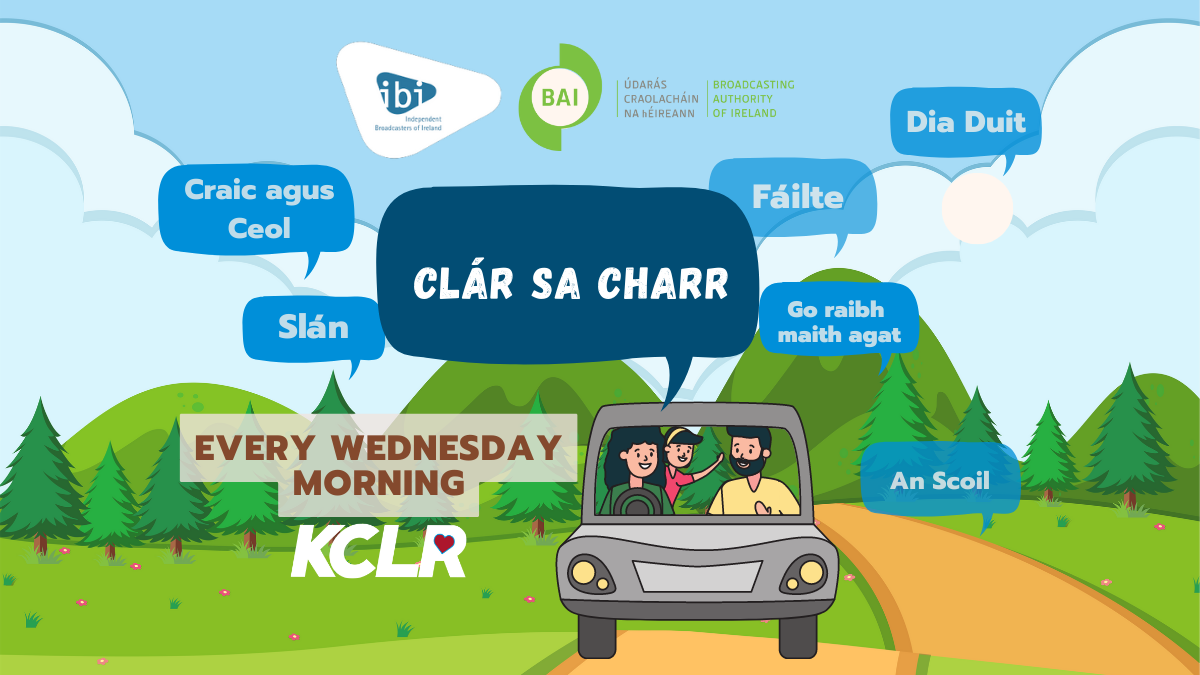 Eimear and Róise talk about exams.

Foclóir / Dictionary:
John Walsh guides us through the words used in as Gaeilge.
Tá pian i mo bholg agam – I have a pain in my tummy
Scrúdú lár-tearma – midterm exams
Ró-neirbhíseach –  too nervous
Teastas litríocht Bhéarla – English spelling test
Teastas Matamataica – maths test
Ní bhaol duit – no fear of you
Pinn luaidhe agus rubair – pencils and a rubber
Áireamhán – calculator
Cóipleabhair – copybook
Scrúdpháipéar – exam papers
Déan do dhícheall – do your best
D'eirigh go maith liom – I got on well
Go n-éirí go geal leat – Best of luck
Funded by the Broadcasting Authority of Ireland with the Television Licence Fee. 
Árna Mhaoiniú ag Údarás Craolacháin na hÉireann leis an Táille Ceadúnais Teilifíse.