Catch Up
Clár sa Charr
Clár 4: Lá Fhéile Vailintín
John Walsh joins Eimear and Róise on their drive to school where they chat all things under the sun in as Gaeilge.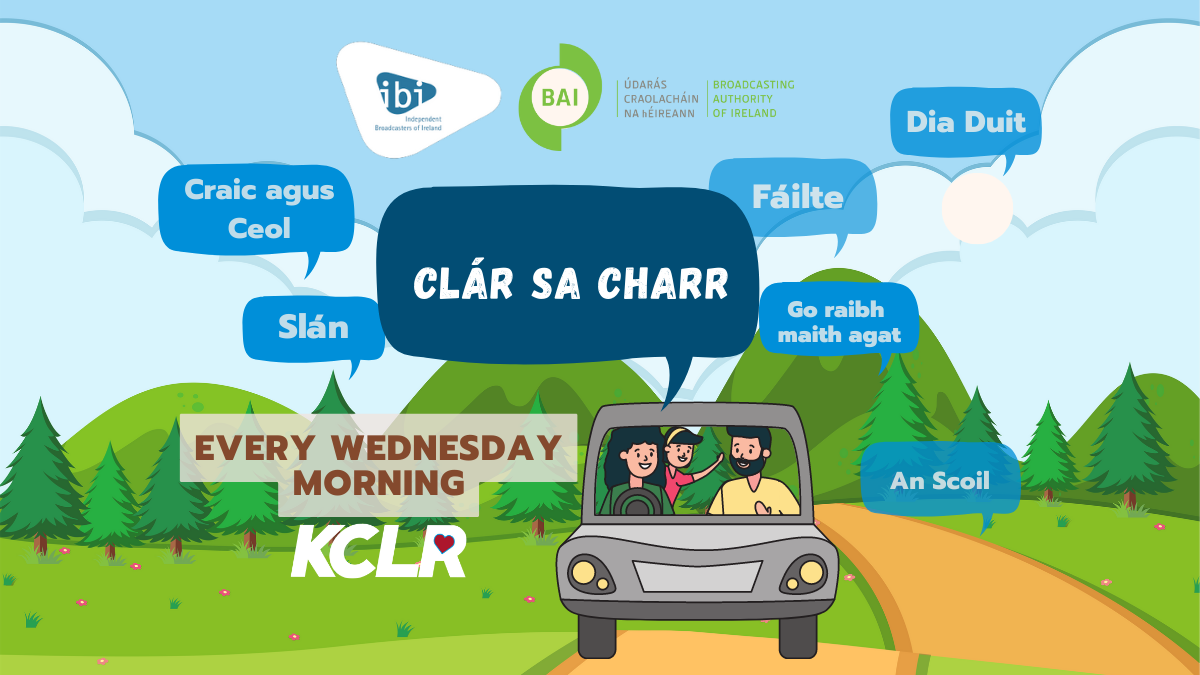 In this episode, Eimear and Róise talks about Valentine's Day and all things that involves the festivities.
Foclóir / Dictionary:
John Walsh translates some of the words and phrases for us.
Cártaí Vailintín – Valentines cards 
Rómánsúil – Romantic 
Ag magadh fúm – Teasing me 
Dearadh – Design  
Ildaite – Multicoloured 
Gliú agus glioscarnach – Glue and glitter 
An seomra ealaíne – The art room 
Dán ghrá – A love poem 
Tá rósanna dearg..  Tá sailchuacha gorm.. – Roses are red, Violets are blue 
Bialann ghalánta – A fancy restaurant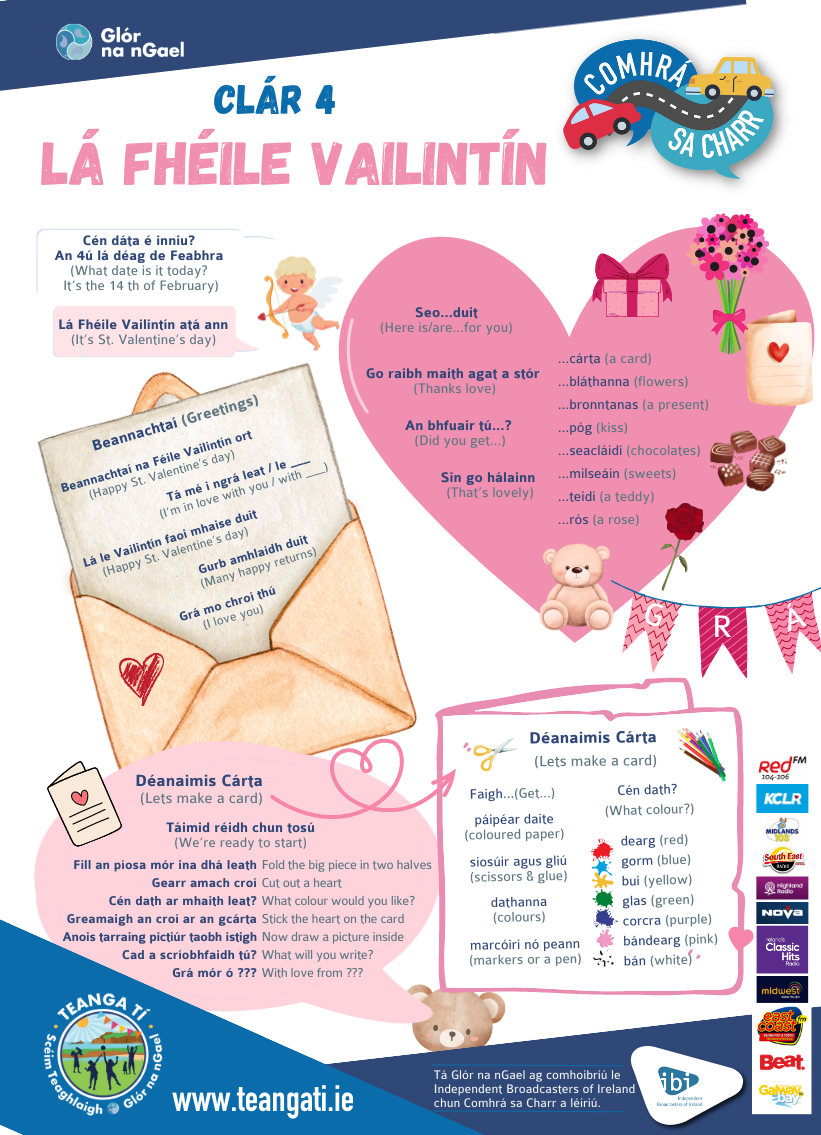 Funded by the Broadcasting Authority of Ireland with the Television Licence Fee. 
Árna Mhaoiniú ag Údarás Craolacháin na hÉireann leis an Táille Ceadúnais Teilifíse.