Catch Up
Clár sa Charr
Clár 5: Lá na Pancóga / An Carghas
John Walsh joins Eimear and Róise on their drive to school where they chat all things under the sun in as Gaeilge.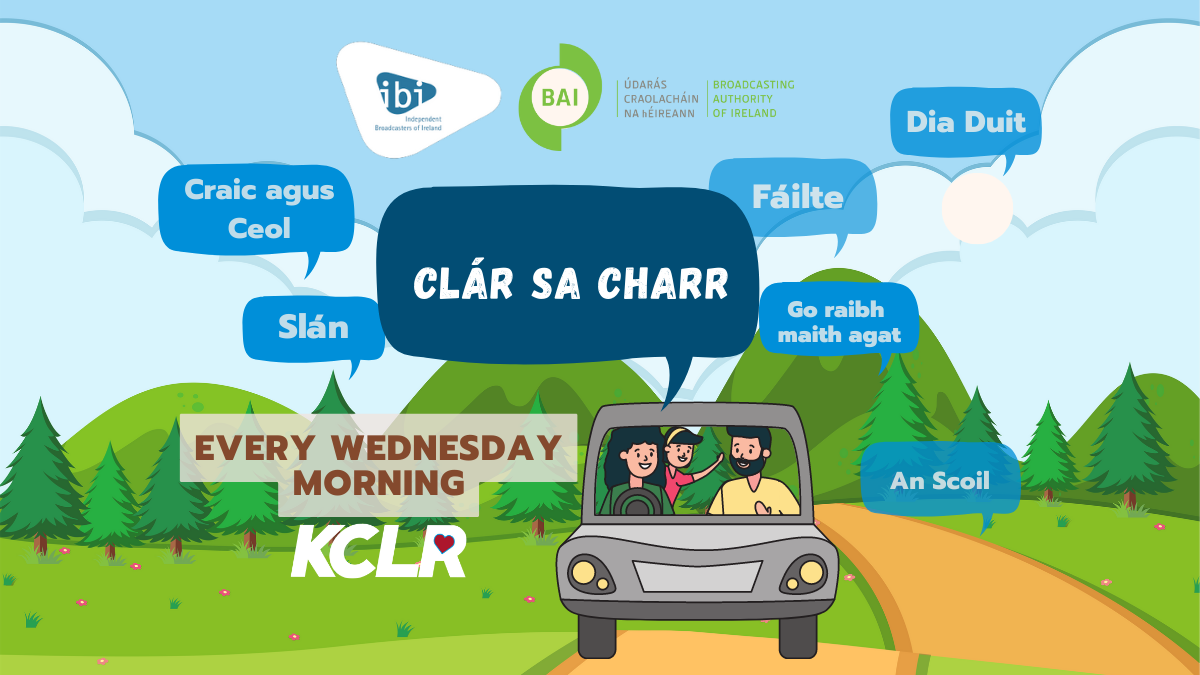 In this episode, Eimear and Róise talks about Pancake Tuesday and what ingredients are used in making pancakes. They also talk about Lent and things that they are giving up for it.
Foclóir / Dictionary:
John Walsh translates some of the words and phrases for us.
Pancóga – Pancakes 
Seomra eacnamaíocht baile – A Home Ec room 
Oigheann – Oven 
Na comhábhair – Ingredients 
Barrán – topping 
Siúcra agus líomóid – Sugar and lemon 
D'eirigh as rud éigin don Charghas – To give something up for Lent 
Eisceachtaí – Exceptions 
folmhaigh an miasniteoir – To empty the dishwasher 
réitigh an bord don dinnéir – To set the table for dinner 
Níl aon cúis gearrán agatsa – You can't complain / You have no reason to complain 
An iomarca obair bhaile – Too much homework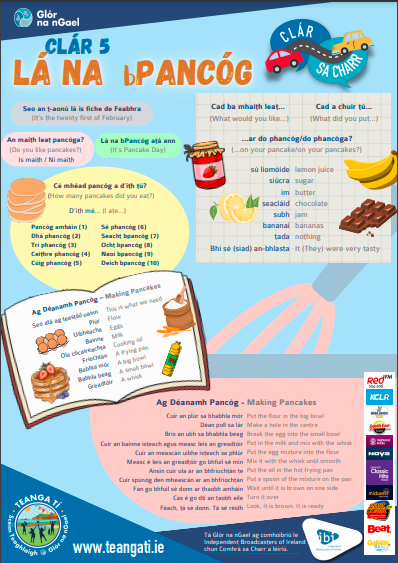 Funded by the Broadcasting Authority of Ireland with the Television Licence Fee. 
Árna Mhaoiniú ag Údarás Craolacháin na hÉireann leis an Táille Ceadúnais Teilifíse.